Hillcrest Hawks Girls Cross Country at Bremen Invite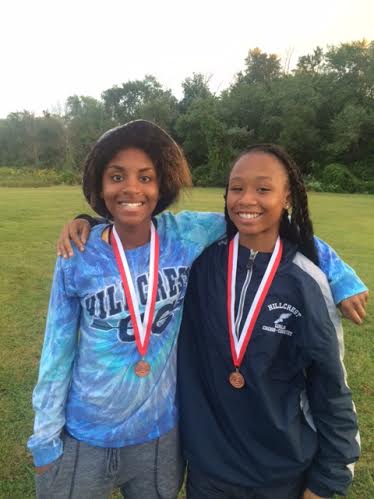 The Hillcrest Frosh/Soph Girls Cross Country team continue to improve placing 7th at the 20 Team Bremen Invite.
The Hawks were led by medalists Jasmine Curry and Tarena Moore running outstanding races.
Other outstanding performances and running personal best times were Tia Pollard, Delois Ivery, and Tehya Allen.
The Varsity Hawks placed 11th and were led by captain Desiree Wilson running her personal best time of the season.