Someone You Should Know: Hillcrest Senior Tori Woods
Hillcrest senior Tori Woods, tennis team captain and band member, was nominated over the summer to attend the Envision: National Youth Leadership Forum Security Program in Washington D.C. this past September. She heard key-note addresses from speakers such as Wade Townsend (Senior Advisor to the Assistant Secretary at U.S. Dept. of Homeland Security), Cindy Parson (Wounded Warrior Project), and Special Agent Desiree' Smith (FBI).
Woods described her experiences with, "We also did a simulation called Crossroads in Latin America.. We had the choice to be in the Executive branch, Legislative branch, Defense, Intelligence, or Media. The simulation was about the drug lord Santiago smuggling drugs across the US border. I was in the media, so m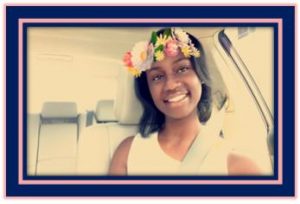 y job was to find out what was going on, in the inside. Our group won the simulation by catching Santiago and his men. The simulation was so fun, intense, and informing. My partner and I had to do a news report the next morning."
Additionally Woods visited Dupont Circle, National Mall & Memorial, and The Tomb of the Unknown Soldier. Woods recalled, "The Tomb of the Unknown Soldiers was very emotional because knowing those soldiers had no one to claim them. Also, it was emotional because I was thinking about some very important people I could've lost to war like, my father, uncles, and my big and only brother."
Further, Woods visited the Naval Academy and became convinced she wants to study there and become a pilot.
During the trip, Woods met students and made friends from around the country "[s]uch as Marissa (Florida), Brianna (Michigan), Chanyah (South Carolina), Dakarai (California) Jhaquille (Georgia), Anthony (Kentucky), Quintin (New Jersey), and Jordan (Tennessee). Even though we're scattered and far apart from each other, we'll always be friends. We're even planning a trip together… I had an amazing time and met so many amazing people. If I had the chance to go back live this over again, I wouldn't change one step I took."
Hillcrest High School is proud of Tori Woods and looks forwards to her soaring future!