Hillcrest Students Exhibit their artwork at the Museum of Science and Industry
In an effort to engage her students with the experience of being a professional artist, Hillcrest Fine Arts teacher Mrs. Jamilah Adebesin Mason once again this year encouraged her students to enter the Black Creativity Juried Art Exhibition at the Museum of Science and Industry.
"This longest-running exhibition of African-American art has been displayed annually at MSI since 1970. The exhibition features paintings, drawings, fine art prints, sculpture, mixed-media, ceramics and photography by African Americans, including youth artists between the ages of 14 and 17." (MSI)
According to Mrs. Adebesin Mason, students not only created their piece but also prepared them as a professional artist would "by framing and wrapping pieces before dropping off their work at the museum."
The exhibit runs through February 19, 2017.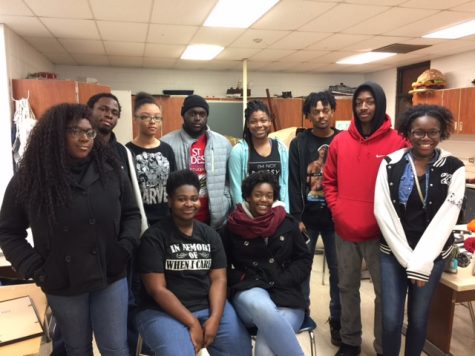 For more information, please contact Mrs. Adebesin Mason at [email protected].