Mr. Braden's Class Finds Success Again in The Stock Market Game
Once again this year, Mr. Braden's Entrepreneurship Class is participating in The Stock Market Game (a Wall Street investing simulator which place students in competition with other students across the nation).
According to the SIFMA Foundation which hosts The Stock Market Game the purpose of the activity is to "[b]uild a fundamental understanding of investing while providing students with real-world skills and practice in math, English language arts, economics, social studies, and other subjects."
Currently, Hillcrest has 11 students ranked in the top 25 in the state of the 1400 students competing statewide.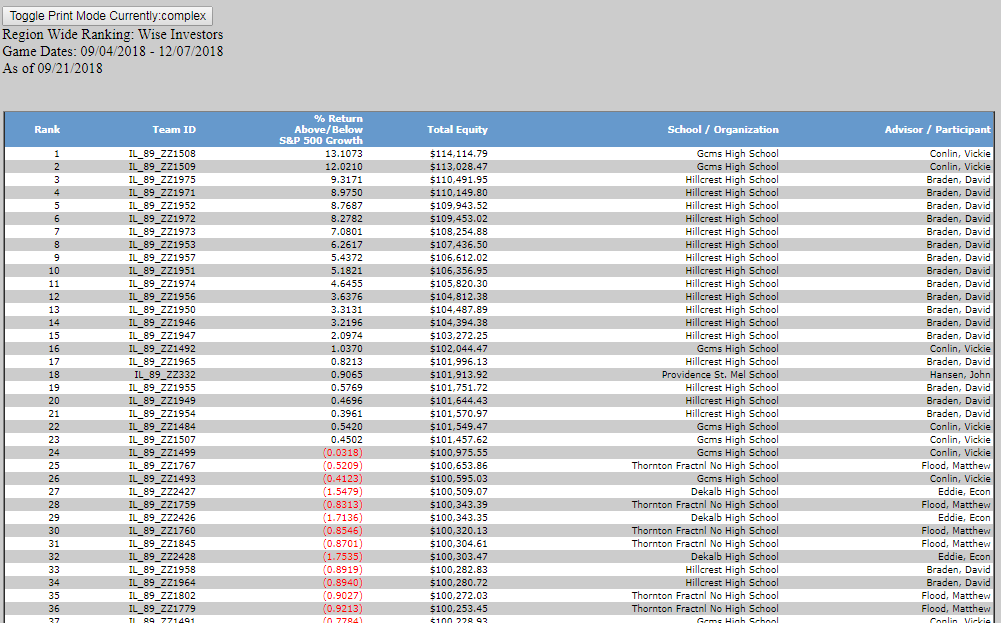 Hillcrest is led in the standings by Gardenia Nieto, Madison Crawford, Jerrod Jackson, Cassy Shields, Keyirah White, Marriana Tillman, and Deja Taylor.