Hillcrest Concert Choir Recap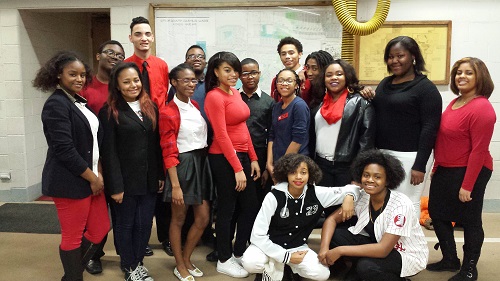 The Hillcrest Concert Choir carried on with their busy holiday season with several festive recitals.   First performing at the Hillcrest High School Senior Citizen Luncheon, with their warmth and magnificent seasonal music, they then performed at the Tree Lighting Ceremony at the Hazel Crest Fire Station.  In addition, the Hillcrest choirs and band performed in concert at Hillcrest High School on Saturday, December 6th.  To round out the season, the choir Christmas Caroled at the school on December 12th.
Mrs. Mootry would like to thank all of the choir students, choir parents, and administrators for all their hard work and  continued support throughout the year.