My "COREtural" Experience
This past weekend I had the opportunity to travel across the country and have a unique experience unlike any I have ever had before. This is all due to a Program called CORE that it hosted by Emory University in Atlanta, Georgia. CORE (Cultural Overnight Recruitment Experience) was designed to support talented, high-achieving high school seniors from underrepresented backgrounds. Students invited to participate in the program are traditionally either first-generation college students, or they are from an underrepresented cultural or socioeconomic background.
This program allowed me to experience my first plane ride. They did this by offering to pay for the airfare of any accepted student who lived more than 275 miles away from the campus. They further showed their generosity by offering rooms in their residence halls and free meals in their freshman dining hall.
When we arrived at the university we were paired off with pre-selected college students who volunteered to house us in their dorm room during our short stay. The people we stayed with were strategically selected depending on our academic interests. I, for example, was paired with a pre-med student who also aspired to be a surgeon.
Later, during this first day, we were given a tour of the campus, then we were given the opportunity to socially interact with one another. We were all shuttled to a bowling alley that was located on the far side of campus. Bowling gave the CORE students a way to interact and break the ice, while also showcasing just another thing the university had to offer. They allowed us to bowl free of charge for over 3 hours before we had to return to our rooms for the night.
The next day they scheduled classes for us to attend that were related to our academic interests. I had several free hours before my general chemistry class started, so I decided to roam around the campus. I was able to see the true beauty of the campus during a 2-hour walk around Emory. The campus was very modern and many of the buildings had unique architectural structures. I was also able to check out their amazing four story recreational center. This building featured four full basketball courts, an indoor track, rock climbing, indoor tennis, multiple fitness rooms, and countless dance rooms. I did, unfortunately, miss my class due to my fascination with the campus and rec center. This, however, wasn't frowned upon because they felt that we were adults and should be able to control our own experience.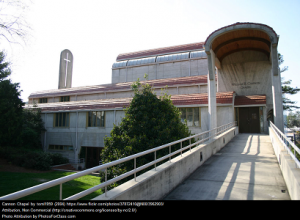 Later that afternoon, they arranged to have current upper-class students and a few alumni have a discussion with us. During this discussion, they addressed the good aspects and bad aspects of the university. The panel of students was very diverse. Thus, each student gave different views of their experiences at Emory. This discussion really helped me decide that Emory was the school I wanted to attend. The common theme was that Emory is a university that cares about its students. Students are never left behind at Emory and their problems are always addressed.
After this discussion, something very rare happened to me. I happened to run into a freshman at the university that I had met my first day on campus. He offered to have lunch with me, and I accepted his invitation. He sat with me for two hours as we discussed a wide range of topics such as scholarships, race, politics, admissions, our backgrounds, and the campus. This conversation really affected me because I've never met such a kind person who ultimately just wanted me to attend their school.
After I parted from my kind host, I went to a showcase that was put together by Emory students specifically for the CORE program. During this show, we watched performances from many of the school's cultural clubs. There were multi-cultural A Capella groups, Latin poetry groups, feminist dance teams, Chinese cultural dance teams, and African cultural dance teams. This show really gave us insight on how much diversity there is at Emory. I had the opportunity to spend my last night with other CORE students because the diverse showcase ended early in the night. Many of us met up at in a conference room at a residence hall. We sat around a large table and played games, had an extremely wide range of conversations, and really got to know one another. This is one of my most cherished moments during my time at Emory. Every person at that table was unique and amazing. I never had the opportunity to have intellectually stimulating conversations such as the ones I had at this table. I felt like this moment simulated how my college experience would go.
The last day of the program was dedicated to admissions and financial aid. We learned about how Emory reviews our application and what specific things they look at. We also learned about how Emory tries to offer the best financial packages to prevent students from having to take out large student loans. Though I only spent a short amount of time here, Emory has been very influential to my perspective of their university and college as a whole. I am very excited about being able to fully experience college and I feel that I am now able to take on the challenges accompanied with it.