Hillcrest Students Honored at Black Creativity Art Exhibition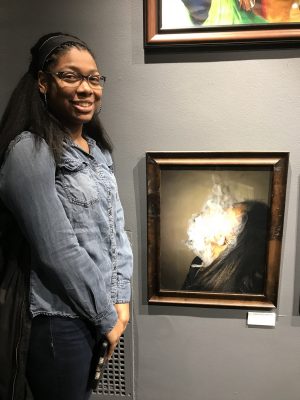 For the fourth year in the row, Hillcrest students have participated in and received prizes and notoriety from the Museum of Science and Industry's Black Creativity Art Exhibition. This year juniors,  Tabytha Jones and Nia Brown, had their artworks accepted at the show along with their art teacher Jamilah Adebesin Mason.  Tabytha's digital photography pieces, "Cosmic Morning" and "Portrait of Smoke" were selected for exhibition along with Nia Brown's two digital photography pieces, "Going Home" and "The Sky Doesn't See Us."  Fine Arts Teacher Jamilah Adebesin Mason displayed a maternity self-portrait from her photography series Soul of the Majesty.  Artists were honored during a ceremony on February 15th which was hosted by radio personality Leon Rogers and facilitated by the museum president and several influential sponsors.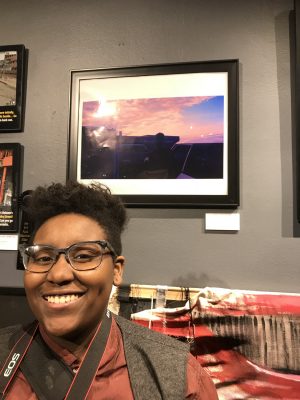 Tabytha Jones was awarded with a scholarship to the School of the Art Institute's summer intensive program.  This is a very popular and powerful program that students from all over the world apply to for acceptance. Nia Brown was later notified that two buyers were interested in purchasing her work.  This is an honor for such a young artist!
Hillcrest students have attended a field trip to the museum annually to view the work of both the youth and professional artists as well as enjoy the many other exhibitions the museum has to offer.
For more information regarding Mrs Adebesin Mason's Fine Arts classes, please visit her website.