Hillcrest Students Visit Courthouse during Women Everywhere Project Day
On March 15th, Hillcrest High school juniors and seniors participated in the Sixth Municipal District Women Everywhere Project Day at the Markham Courthouse.  The theme for the day was "Overcoming Barriers" wherein most speakers shared their background and own personal challenges.
According to http://www.wechicago.org/AboutWE.html, "In the spirit of 'Together, WE can make a difference!', the Women Everywhere: Partners in Service Project is a collaborative effort of nine women's Bar groups, working together to plan and coordinate volunteer activities on behalf of high school girls as well as women and children in need."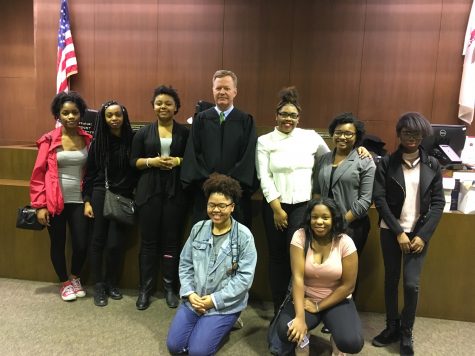 During their time at the courthouse, students heard from speakers from several judges, the district attorney's office and public defenders offices. Other speakers included a court reporter, language interpreter and probation officer.  They were able to observe court in process and get explanations of procedure. The students benefited from the opportunity to speak with and watch in action professionals in the legal field.