Hillcrest's '4 in 4' District Book Club Hosts Annual Finale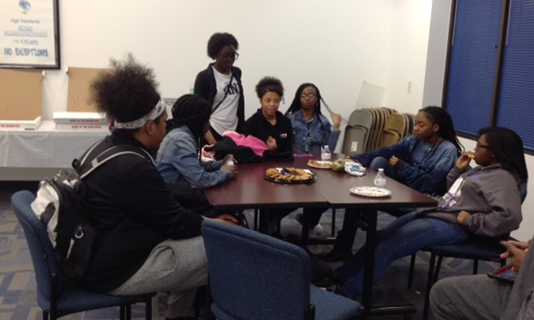 During this semester the Hillcrest High School '4 in 4' book club read the book, A Long Walk to Water by Linda Sue Park.  This '4 in 4' book club is a District 228 initiative where four different titles are rotated and read at each of the schools within four years.  
The book club was open to the entire school (students and staff).  Over 30 students participated in this year's book club.
Students from Mr. Chris Hennessy's AP Geography classes and Mr. Mirko Polyak's Science Club were involved through curricular connections to South Sudan and their lack of drinkable water.  
On Friday, book club members gathered after school for a final book discussion and pizza party.  
For more information about the Hillcrest IMC's activities past or future, please contact Media Specialists Kara Williams [email protected] or Lisa Walsh [email protected].