What A Season
The Hillcrest Lady Hawks won a big game no one expected them to win. As the Lady Hawks played for Regionals, the first game they won and played was against the Bremen Braves. When they advanced, they then had to face the Oak Forest Bengals.
When everyone heard this news, some didn't think the Hawks would win; some even said they would rather not come. The Hawks did not let the opinions influence their thinking. As the game started, the girls came out strong, and they were not letting up.
Though at halftime they were down 9 points, they came back in the second half even stronger. The game ended up going into overtime; this made the Hawks go even harder, and they pulled the win out – winning by two points – as a seven seed statistically.
As a captain and player, I saw the energy the team had for the game. It was great. We all felt that we had nothing to lose being a seven seed, but they had everything to lose. Even when we're down at halftime, we felt that we could pull out the win. The coaches left the locker room and when we talked, we all knew it was not over for us.
We had trust in each other; we did not want to go home just yet. When we went into overtime I told the team "we got this, this is our game." When the clock hit zero and we were up two points, it was one of the best feelings. We beat the odds and shocked everyone who doubted us.
It was a great night for the Lady Hawks. When the coaches talked about the game they described it as "magical." They said they felt the energy within the team and knew we could do it. They knew it wouldn't be easy, but we were supposed to be here. A game where the heat is real. They said as soon as the game was over, they were receiving texts from everyone. This was the second year in a row the Lady Hawks have won Regionals.
This game was a great way to end the season. The Lady Hawks have now won Regionals two years in a row. It feels good to leave your mark two years in a row. For the seniors, I know it felt great to leave off on a win like this and being able to do it two years in a row.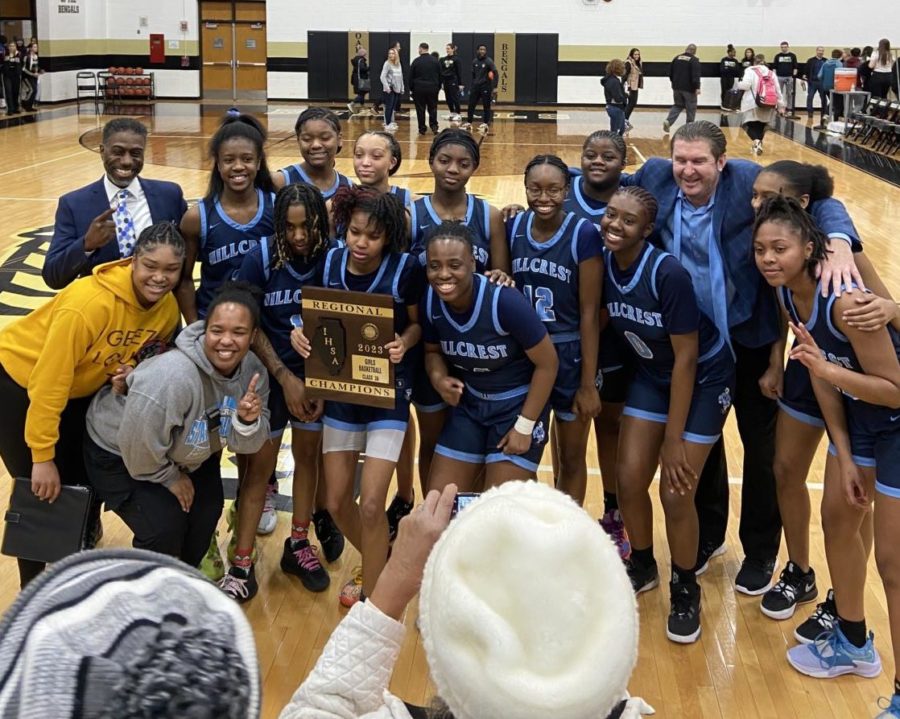 ---
For additional information about Hillcrest's Athletics programs, please visit: https://il.8to18.com/HillcrestHS/home