Graduate Early: Do or Don't
Should I graduate early? This is a question that is probably going through the minds of many junior students during this time. They are probably trying to figure out how to do this and if this is a good decision to make for themselves. With the end of first semester approaching, I want to shed some light on this subject because now is the time that juniors have to decide whether or not they want to pursue an early graduation. Though it is most common for high school students pursuing an early graduation to only graduate a semester early, it is also an option to graduate a full year early. This option may require far more preparation than graduating a semester early.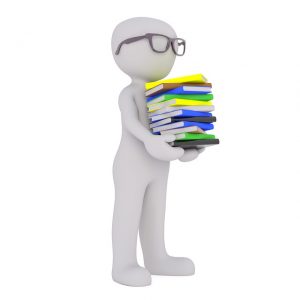 If early graduation is something you are considering you must first make sure that you are completely prepared and meet all of the requirements. To graduate early you will need approval from both your counselor and the principal, and you will have to write a statement saying why you want to graduate early and what you plan to do after you graduate. You must also make sure that you have completed all the classes that are required for graduation. There are no exceptions made for the completion of these required courses. For subjects such as English, which requires that you have 4 credits, you will have to take two classes during the first semester of your senior year. If you are graduating a year early, you will need to take two English classes both semesters of your junior year. Graduating a year early will also require you to take a semester of economics during your junior year. It is also an option to take an economics class over the summer or at South Suburban College.
Graduating early will also require you to plan for college earlier. This is mostly a requirement for students choosing to graduate early. These students really have to decide that they want to graduate this early during their freshman and early sophomore year. This is because they will need to take standardized tests (the ACT and/or the SAT) during their sophomore year in order to apply to colleges during their third year of high school. These students will also have to know what colleges they want to attend and apply to them during the first semester of their last year of high school unless they have other post-secondary school plans. Both semester early and year early graduates may also want to consider attending community colleges until they approach what would have been the end of their last year of high school. This would give them the opportunity to earn college credits at lower expenses before they enter a four year university.
You may be wondering why you should graduate early. Karima Jones, one of seventeen seniors graduating a semester early, sheds a little light on possible reasoning behind graduating early. She says that, "when the opportunity presented itself, I couldn't resist. I really couldn't pass up the opportunity to take college classes early." She desired to minimize the amount of time she would have to spend in college while also cutting down on the costs of 4 years of college. Additionally, she was pleased that she would still be able to participate in senior activities, such as prom and the senior luncheon even though she will not be in school.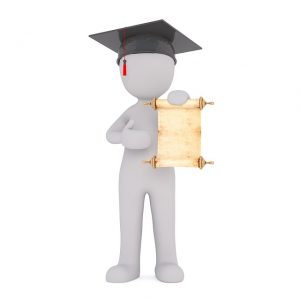 Leah Tolliver, a junior graduating a full year early, also tells why she was motivated to graduate early. She says, " I really wanted to go to film school and I felt like I was ready to start this next chapter of my life, so graduating early was the best option for me." Leah was fortunate enough to get on track to graduate a year early even though she made the decision later in her high school career. She was able to do this because she had already gained most of her required credits and it made more sense to graduate a year early than to take a year of classes that she didn't need.
On the other hand some students prefer to stay in school their entire senior year. Nailah Brown, a current junior, weighed in on why she decided that she didn't want to graduate early. She explains, " I want to play softball next year, and I also want to experience my whole senior year." One thing that everyone should know about graduating early is that you will not be able to participate in any sports and activities once you graduate. This means that if you graduate a semester early you won't be able to finish any winter sports and you also won't be able to compete in any spring sports. Many students like Nailah also feel that it is really important that they are in school to enjoy their last year with their peers.
Though it will be a tough decision to make, graduating early is a choice that some students will be able to make. It is a decision that is based on who you are and what you value. If you hate being in school, want to get a jump start on college, or want to save up some money graduating early may be the choice for you. If you love connecting with your fellow classmates and teachers, feel strong connections with sports and activities, or simply love being in school staying in school your senior year may be the better option for you.