Hillcrest IMC Kicks Off '4 in 4' Book Club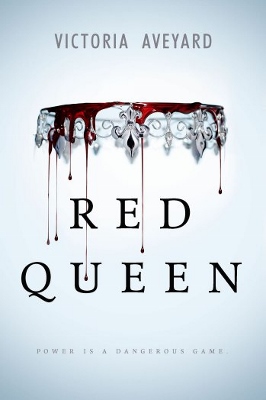 All of the IMCs in the district have received a Foundation Grant, which allows us to do our new '4 in 4' Book Club!  We have four books that all of the schools are reading over four years, and this year Hillcrest is excited to introduce The Red Queen by Victoria Aveyard as our school book!
Everyone (faculty, staff, students, and parents) is invited to read The Red Queen.  We have copies available in the IMC for checkout (we hope to distribute as many as possible before the long weekend) as well as some events lined up.  Follow this link (https://animoto.com/play/gOSpaY9CwNCdbk0eo1t1QQ) to view a book trailer created by one of our Book Club and Tech team students.
As part of the Foundation Grant, the books rotate through all four schools.  So while Hillcrest is reading Red Queen this year, each of the other schools are doing a different book (the other books are Inhuman by Kat Falls, A Long Walk to Water by Linda Sue Park, and All American Boys by Jason Reynolds).  At the end of the school year, when we all finish our programs, the books get rotated to one of the other schools.  So in four years, each school will have done all four of the books, hence the '4 in 4' title.

For more information about the Hillcrest IMC's activities past or future, please contact Media Specialists Kara Williams [email protected] or Lisa Walsh [email protected].