'Books, Books and More Books!'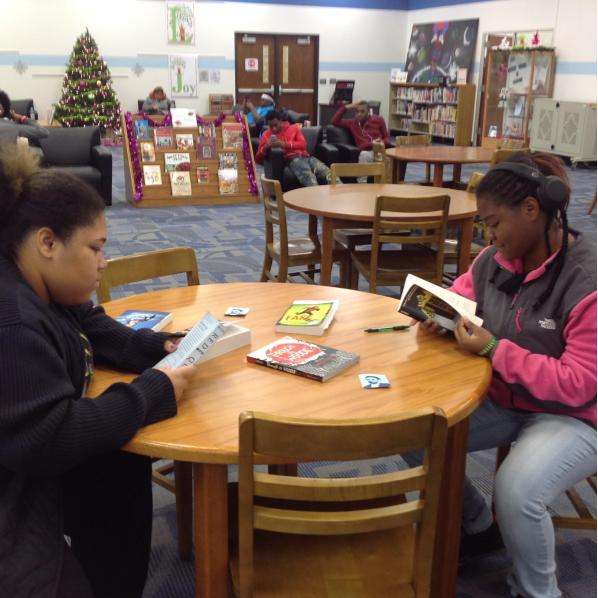 Recently the Hillcrest IMC/Library was the happy recipient of various book grants/programs.
The Young Adult Library Services Association (YALSA) awarded Hillcrest with the Teens Top Ten book set (26 titles) at the beginning of the year.  These books are a list of 'teen's choice' books of the most popular books from the previous year, and will help increase our new popular fiction titles.
Early in the semester Hillcrest received the 2016 – 2017 Readers' Choice Grant book set (20 titles) from the ISLMA/LBSS Endowment Fund.  All these books are contenders for the spring 2017 Illinois Abraham Lincoln Award.  Students should watch for more information and book activities soon.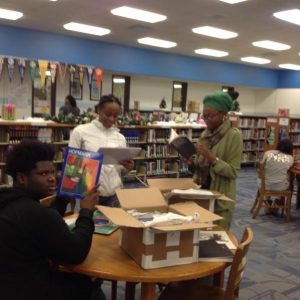 During the fall the Hillcrest Library started receiving boxes of free new art related books from the Art Resources Transfer (Part of the Underserved Communities Library Program).  These new art books will help support the Fine Arts curriculum and be positive additions to the IMC collection.
Also, as part of a District 228 Foundation Grant, the IMC Department was awarded with a 'Four in Four' reading grant.  This mini grant provides books for new district-wide reading clubs for the next four years. Information about the District 228 IMC Department 'Four in Four' book clubs will be available soon.
For more information about the Hillcrest IMC's activities past or future, please contact Media Specialists Kara Williams [email protected] or Lisa Walsh [email protected].