Second semester senior?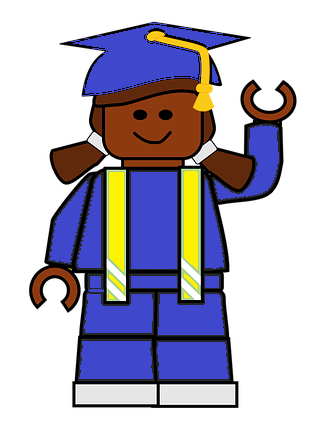 To graduate early or to not graduate early? That is the question. Although this is not a question Hamlet asked many students, underclassmen are asking themselves this very question. Being a senior, I can give the ups and downs of being a second semester senior.
When you're an underclassman, you ask yourself if you should graduate early. You don't want to miss anything that's going on in school, but you don't want to do the work associated with staying in school. You must decide between the start of college life or the continuation of the small bit of childhood that you have left. Staying in school has many highs and lows that you should weigh before deciding to graduate.
"
I have the freedom I wanted, and I am prepared for college."
— Brittney
When you graduate early you no longer have to worry about going to school early every day. You don't have to go to school, but many students decide to start college. One student that graduated early, Brittney, believes she made the right choice in graduating early. She said, "I have the freedom I wanted, and I am prepared for college." Brittney is taking classes at South Suburban Community College and is working part-time. She feels that graduating early has given her an insight into the life and rigor of a college student. When asked about her classes she says, "The classes are more civilized than class in high school. There isn't a lot of side conversation, so I am able to pay attention and get my work done." Brittney has graduated from Hillcrest and enjoys all the free time she has, but some would miss their days in school.
When I was contemplating whether to graduate early, I had to take into consideration all the things I would miss out on. I would miss sitting in the class with all the people I've spent four years getting to know, spending time with my friends everyday, and laughing in the hallway on my way to class. When you graduate early, you aren't a part of the everyday activities that go on at Hillcrest. After graduation, you are seen as a visitor in your own school. You can't walk around the hallways freely. Every time you come you have to get a visitor's pass. You are considered an alum to the Hillcrest family.
Why would a senior decide to stay at school for second semester? When you decide to stay for the second semester you can spend a little more time as a child. When you graduate early, you are shown a glimpse of adulthood that many of us may not be truly ready to face. Staying in high school a little while longer lets you live a little longer without large things stressing you out. Yes, you have to worry about all the school work and everything else, but you don't have the responsibility of a college student. You can breeze through your second semester of school without the regret of missing out. You can still enjoy the daily life of Hillcrest while not having to face the reality of your next phase in life.

Teachers and administrators also have their own opinions about early graduation. One of the counselors at Hillcrest, Ms. Odom, is all for early graduation, but only if the student is trying to better themselves and their future. "It [early graduation] can be a viable option for some of our students that are looking to enroll in college a semester early or enlist in the army. However, I have encountered many students that look to graduate early without a post secondary plan in place," she says, "those type of students concern me because they typically graduate early and are at home for a semester, instead of working towards post secondary goal(s)."  Teachers and administrators want to see us succeed and not using the opportunity of early graduation to further yourself, does not show an effort to better yourself. This makes administrators regret giving you the opportunity to graduate early. When contemplating graduating early, think about what you plan to do next and if it'll be really worth graduating early.   
As a student, you will consider graduating early based on what you hear and see from current seniors. Watching what the seniors decided in their last few months of school, but you must always remember to make the decision of graduating early based solely on yourself. You will be the one taking the extra classes to graduate early or walking through the halls second semester. Making your decision based off of you and your work ethic. You are the only person that knows what type of student you are.
Will you put in the extra work to graduate early or do you want to be sitting in class the second half of your last year of high school? It's all up to you and the type of student you are.
No matter which direction you decide to go, remember it's your last year of high school, make it a memorable year.
Good Luck and BLEED BLUE!