This Summer Catch up on TV's Scandal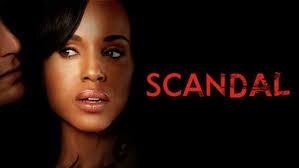 Scandal is not the typical plot you would expect to watch on TV. These lawyers, who call themselves gladiators, help people who may be in trouble – no matter what it might be. The head of these lawyers is Olivia Pope, played by Kerry Washington. Olivia is good with words and can change the situation instantly; she is very manipulative, but at the end of the day, she delivers what her clients ask for. Love affairs come together and break apart in order to better the country. Olivia battles with her love for the president and the gut feeling she has to make the right decision.
Scandal's plot keeps you on the balls of your feet waiting for the next surprise revelation to occur. It provides a wide variety of elements that make the TV show unique. It consists of comedy, drama, suspense, and action.
Joining Kerry Washington (Olivia Pope) are actors Tony Goldwyn (President Fitz Grant), Darby Stanchfield (Abby Whelan), and many more. These actors bring the American government alive by demonstrating the different scandalous things that occur within and beyond the White House
According to Verne Gay of Newsweek, "All the tropes, cliches and (especially) soap conventions series creator Shonda Rhimes has poured so generously into "Grey's Anatomy" and "Private Practice" over the years have been poured right back into this Beltway potboiler… It's all here!"
Shonda Rhimes has created something enjoyable for many to watch. I give this show Scandal four stars and advise viewers to sit down and enjoy the four seasons of Scandal.