How to Look Nice at Prom Without Breaking The Bank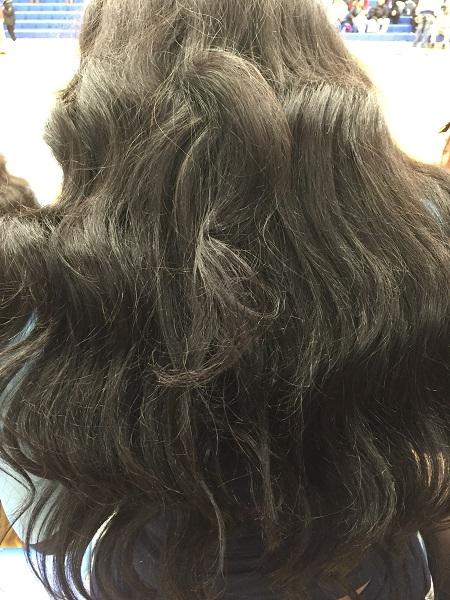 If you are a girl and you were worried about prom, then you have no reason to panic. For females it is much more expensive to look good at prom versus the males, but I am here to tell you that you can still look good without going broke. With college around the corner, and analyzing the cost of college nobody wants to spend too much money in prom. There are many things you can do to look amazing on a budget.
One way that you could save money is to carpool. There are many of different selections to choose from when carpooling: a limo, a rental car, or a horse and carriage. Also if you go with a group of friends you can split the cost, making your wallet happy. If you choose this option just make sure that you and your friends come to a clear understanding of what you all will be doing that night after prom. You need to make sure that you all are on the same page with the driving arrangements because you don't want someone to be upset. You all will pay the same amount so it is only fair that everyone is happy with the plans. Sit down together with all your friends and make the arrangements together. Also, have a talk with your friends that you will be carpooling with and tell them that even though it may be tempting to change the plans, it is imperative to stick to the original plans. You all need to use the same car and go to the same place, so there is no need to switch things up.
We all have seen those Instagram and Twitter pages were those girls have had their face beat for prom. We all want that flawless makeup and one way to save money for prom is to start practicing now. Instead of hiring someone to do your make up you could do your own makeup. There are tons of tutorials online to watch, and with plenty of practice your makeup will be flawless. You could even go to Sephora, and they will show you how to do your makeup for FREE. Not only will they show you but they will instruct you what exactly you need to buy, and they will match the colors to match perfectly with your skin tone. It doesn't get much better than that. You will also benefit by doing your own makeup that day because not only will you know how to do the makeup for your prom but you will know how to slay everyday and look fabulous.
You can't slay prom without the right dress and usually this is what takes up the bulk of the budget, but you could find a dress that isn't so expensive. Most bridal shops sell their bridesmaids dresses for under $200 in the winter because people don't get married in the winter. Fortunately for us ladies, this is the time we look for prom dresses. So  check out bridal shops, and surely you will find something that you will fall in love with.
If you have the perfect dress, you don't want to ruin it with some rundown ugly shoes, so you could buy them online. When purchasing shoes online, it is generally much cheaper than buying them at a mall. Some sites even have free shipping and handling. There are plenty of websites like tradesy.com. The deadline to order shoes from any website should be April 5th. This way if the worst happens you still have a whole month to order something new, but as long as you know your correct shoes size it should be a pretty flawless experience ordering shoes online.
Jewelry is something that could compliment a dress or make it look trashy, so you want to make sure that you have the right jewelry that will compliment your dress. You also don't want to spend $100 on jewelry! You could go to your local beauty supply and find come cheap jewelry. They have plenty of options, and did I mention it was cheap? You could check out a few beauty supplies around your house to find the perfect jewelry. Also, while you could kill two birds with one stone, look for your hair.
You don't have to order the most expensive hair that you could find online just because some celebrity promoted it. Remember that celebrities are paid to endorse the hair, and of course their hair looks good in the pictures. It is called photoshop and filters. Instead of ordering endorsed hair and being disappointed, you could just find some cheap hair at the beauty supply store. Of course, it will matte up after a month, but on your prom night when you first install it, it will be flawless! That is the whole goal, to look amazing on prom night and on a budget.