Freshman Leaders attend annual Irons Oaks field trip
Freshman leaders of the class of 2020 attended the district's annual Irons Oaks team building field trip in early September. The day was spent getting to know one another through hands-on, interactive obstacles and activities. Despite the rainy weather, the students were able to complete the outdoor challenges.  Their positive attitudes and strong communication skills helped lead them through a variety of obstacles including bridge building, rope climbing and the balancing of a seesaw.
Freshman Leaders: (in no particular order)
Karyn Billingsley-Reynolds, Di'Avionne Irving, Alauna Rupert, Davonta Smith, Victor Jackson, Chyna Jordan, Chaila Joseph, Tofunmi Adegbite, Alexis Moore-Jones, Byron Terrell, Gregory Morris, Shamiyah Beck, Cameron Richardson, Parriona Carrol, Dajaria Taylor, Desiree Jackson, Jazmyne Gholson, Alexis Allen, Alleah Morgan, & Trinity Curlee
---
Information provided by:
Julie Kirk, Teacher & Freshman Leadership Coordinator
About the Writer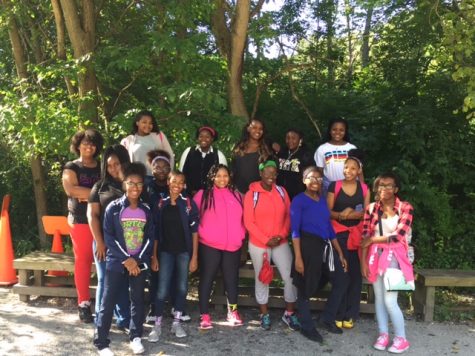 Freshman Leadership, Hillcrest Activity
Freshman Leadership is a Hillcrest High School activity, sponsored by Mrs. Julie Kirk, which works to develop student leadership through various community...