Hillcrest BPA Chapter Commemorates 9/11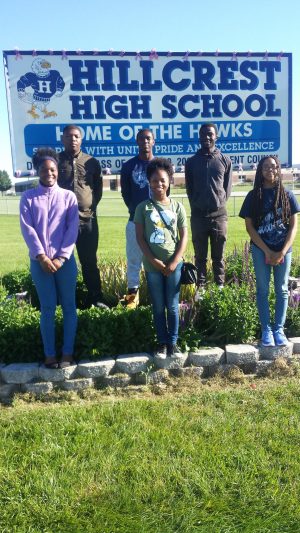 Hillcrest High School BPA students worked tirelessly in conjunction with the Country Club Hills Chamber of Commerce over the 9/11 weekend to create ribbons to commemorate 9/11/01. Then, during 1st period on the 12th, students came to Hillcrest and decorated the flagpole, marquee, front corridor, main office, main hallway, and the counselor and nurses' office door with those ribbons.  Making and placing the ribbons was the students' way of honoring the fallen from the horrific terrorist incident of September 11th.
These students were barely three or four-years-old when the attacks on the World Trade Center happened and for them to commit their time and talents to commemorate the event speaks volumes about the type of individuals they are.  
For more information, please contact Mr. Braden at [email protected]