Dunkin Donuts Helps BPA with Revenue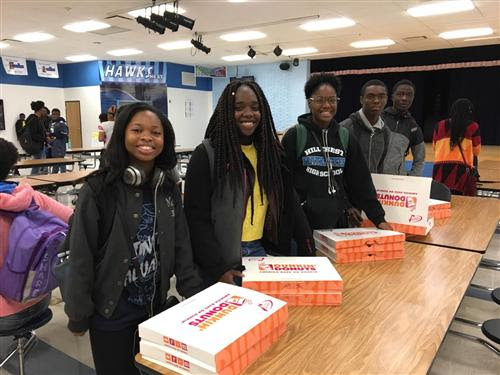 Dunkin Donuts of Oak Forest (located on 167th street across from Wal-Mart) has decided to make a difference with Hillcrest's High School Business Professional of America Organization.
Not only has Manager Ms. Paula Montgomery hired three Hillcrest BPA students, but she also has decided to donate 10 dozen donuts to BPA every Friday to sell and make revenue to help their organization.
BPA sells donuts every Friday morning—Delois Ivery, part of the marketing team picks up the donuts at 6:45, brings them to school while other members of the marketing team sell the donuts.
Most importantly, the Marketing Team does all this on their own without any guidance or supervision of their teacher Mr. Braden.
"BPA is not only a class; it's a Lifestyle!"