Freshman Leaders Decorate Centerpieces for Senior Luncheon
Freshman Leadership students designed the brightly colored centerpieces for Hillcrest's Annual Senior Luncheon. Senior citizens from neighboring towns came to enjoy Christmas music and a scrumptious holiday meal in the school library.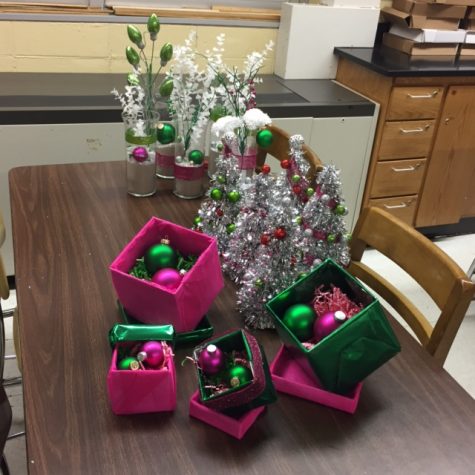 The color scheme this year was a festive pink and green, which made the IMC look bright and cozy. The centerpieces blended in nicely and gave the tables some color!
"This is one of my favorite activities, and the students really enjoy it too," stated freshman class sponsor Julie Kirk. "They worked really hard to put it all together and enjoyed being part of such a nice event!"