Hillcrest Students Experience STEM at UIC Forum
On Wednesday, March 22nd, forty-two Hillcrest students and their science teachers, Mrs. Cardinal, Mrs. Molek, Mr. Polyak and Mr. Switzer, visited the TEN-80 Education Experience, sponsored by the U.S. Army.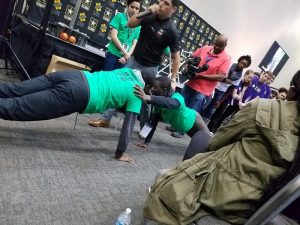 According to ten80education.com, "This one fast-paced day can open the doors for long-term engagement in STEM learning.  After showcase activities and an opening ceremony, students attend the STEM workshop of their choosing.  Each workshop addresses different STEM-related concepts and skills but all address a key aspect of the innovation process.  Students will be exposed to a variety of career paths in government, economic and cultural spheres of society."
The event was held at the UIC Forum in Chicago, IL.  While there, students were given opportunities to ask questions of a diverse group of professionals who use the cross cutting concepts of science, technology, engineering, and mathematics to excel in their individual fields.  The students also participated in hands-on workshops to further develop their understanding of STEM concepts and how they are applied to daily life and career opportunities.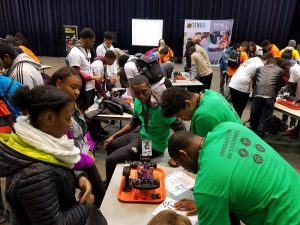 "I felt that it opened my eyes to new aspects of STEM," as expressed by sophomore Starr Lindsey.  
The day was wrapped up with team building activities and a collaboration of skills learned in the various sessions.
Jovencio Daguio stated, "The activities helped to improve our critical thinking and collaboration skills."
Hillcrest continues to be committed to allowing its students to experience opportunities beyond the traditional classroom!