Hillcrest Entrepreneurship Students Continue to Rock Wall Street!!
As of today, September 26, 2017, Hillcrest has 7 students in the top 10 in the State of Illinois (over 3000 students competing) participating in the Stock Market Game. Mr. David Braden's Entrepreneurship class students participate in the online activity. Presently, the Hawks Own the #1 spot and 5 and 5 spots respectively.  Reneisha Thurman is in 1st Place, Delois Ivery is in 5th and RaShawn Moore-Coleman is in 6th.  At 13th place is Stanley Bagget!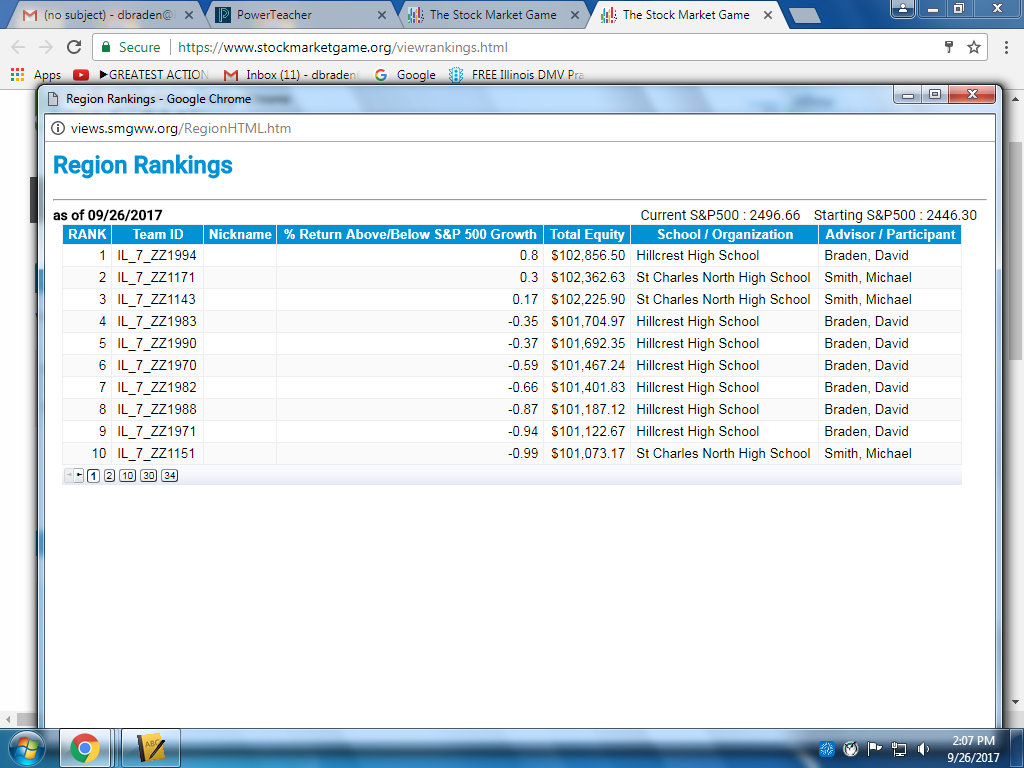 According to https://www.stockmarketgame.org, "The game is sponsored thru Northern Illinois University. What would you do if you were given $100,000? Would you spend it all at once? Would you think about putting some of it in the bank? The game teaches you how to invest it, so you might grow it. Through The Stock Market Game (SMG), you will gain a fundamental understanding of investing and how you might get your money to work for you.
The Stock Market Game will also help you do better in school. When you participate in The Stock Market Game, you are in a real-world situation where you practice the content and skills you're taught in math, English Language Arts, economics, social studies, and other school subjects. Most importantly, The Stock Market Game will help you develop positive money habits and prepare you for your future!"
By performing extensive research and monitoring their stocks, these students are making informed decisions about their portfolios.
Mr. Braden's classes have been participating in The Stock Market Game for several years, and his classes often stand near the top of the statewide rankings.
For more information concerning Hillcrest's participation in The Stock Market Game or its Entrepreneurship class, please contact teacher Mr. David Braden. [email protected].