A Day Full of Science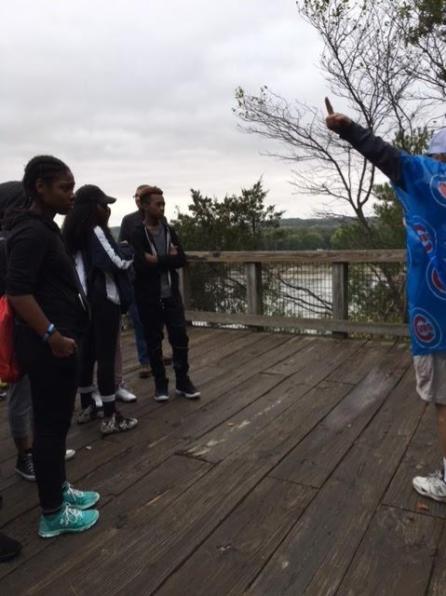 Yesterday, science students from Hillcrest High School took breathtaking field trips to Starved Rock and South Suburban Community College to discover more about science.
Mrs. Cardinal's AP Biology class and Mr. Rappold's Ecology class took their journey to Oglesby, Illinois to learn about the nature and previous history of Starved Rock. While the Science club sponsored by Mr. Polyak went to South Suburban to learn about STEM and how to properly construct materials.
Starved Rock, having the most astonishing views of nature, attracts thousands to visit. From the sandstone cliffs to the waterfalls, Starved Rock always has something to 'Wow' its visitors. Starved Rock is well known for the hiking trails, steep stairs, and its beautiful scenery. The hiking trails are a vital component that attracts people to visit the park especially for those who like to be outdoors.
The foremost reason for visiting Starved Rock, according to Mrs. Cardinal, "was to look at the flora and fauna of native Illinois." Students who went along with her and Mr. Rappold learned about "how plants grow" and "the different microclimates due to water."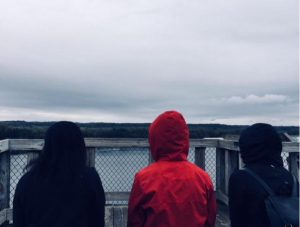 Mr. Rappold and Mrs. Cardinal were shocked at how students took the information given by the tour guide and related it to other aspects of science with the knowledge they had. Also, both advisors were amazed by how they connected it to what they have learned in class and in the past.
According to Sydney Varnado, a biology student, she "learned about the legend of Starved Rock where apparently the Native Americans were chased up the huge cliffs by another group of Native Americans to where they surrounded them and starved them to death." Another Biology student, Alonzo Arostegui, mentioned that he learned about "the story that inspired the park's name" and said that he was "interested in the sandstone ravines and the process through which they are created."
Both students appreciated the views of Starved Rock and both said that if they had a chance, they would go there again.
Being able to see that students are completely involved in activities that help them to be educated more not just about science, shows and tells much about a teacher's character. Teachers who make students get involved and collaborate with others shows that they care and want students to be educated.
The South Suburban Community College sponsors events that allow students from within the district to learn about Science, Technology, Engineering, and Mathematics (STEM). It allows students to engage, cooperate, and communicate with each other and invent outstanding and unique things.
The sponsor of the science club, Mr. Polyak, allowed his robotics team to be exposed to other techniques and ideas. He mentioned that "the intention was to expose them to business opportunities and to get a more scientific background."
During the field trip at South Suburban, according to Luduna Jean Charles, a member of the science Club, she "enjoyed learning how to properly weld metals together" and that she "found the welding simulations the most interesting." Bryan Ingram, also a member of the science club, talked about what he along with others learned and stated that "the main purpose of the field trip was to educate students in the field of manufacturing and to illustrate how 'STEM' is used in the field of manufacturing."
Students pushing themselves to do things that they haven't done before shows that they are keen to learn and to do stunning innovative inventions.
Students are all about learning more new amazing things and being creative with their thoughts. The students here at Hillcrest High School learn, create, and share unique ideas with one another. The field trips that students are involved in makes others want to learn and often be involved with school activities as well.