Author Ashley Pickett Visits Hillcrest
Hillcrest alum Ashley Pickett came to Family Reading Night on November 14th, 2017. In her interview with Hillcrest Junior Jaden Luckey, she had some excellent advice for students on not only the importance of life balance and being your authentic self, but also about savoring your time at Hillcrest and making the most of your high school experience.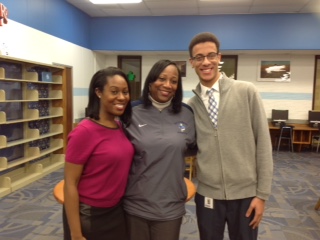 Pickett's book Adulting 101: A Millennial's Guide to Becoming an Adult is available in eBook format, and soon to be on shelves in the IMC!.
For more information concerning the Hillcrest IMC's past or future events, please contact Media Specialists Kara Williams ([email protected]) or Lisa Walsh ([email protected]).