Hillcrest High School in Cooperation with 3 Seeds Mentoring Holds Youth Summit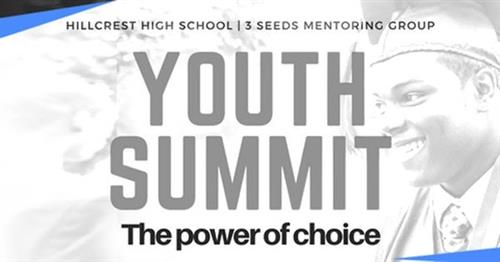 Hang on for a minute...we're trying to find some more stories you might like.
On Wednesday, January 24th, Hillcrest High School along with 3 Seeds Mentoring Group held a Youth Summit "to expose our students to the vast amount of experience and expertise of so many individuals, professionals, alumni, parents and organizations, focusing on three broad topic areas:  Social/Emotional Well-being, Dealing with Authority and College and Career Readiness… I am forever grateful to the many individuals who have volunteered to help plan and organize this event as well as the many presenter and facilitators," according to Principal Dr. Simms.
The summit featured over 50 speakers/facilitators and presenters participating in an exciting and informative day for students.  Presenters will use their creativity to engage our young men in discussion, simulation and conversation.  We will end the day with a luncheon and networking session. 
"
My experience was fantastic. I learned so much from the speakers. One speaker really made me want to become a firefighter even more."
— Dajon Jones
Student Oscar Sandoval attended the Youth Summit and commented on his experience suggesting that the summit was a good use of time and it had a positive impact on him. He learned to formally greet people in professional settings, while Senior Devon Preston had a positive reflection on the outcome of the summit from Wednesday. Pastors, engineers, and even a rapper attended the summit and talked to the young men about life after high school. He also was surprised at the fact that the male students were actually very attentive to these summits and he felt that the speakers gave really good advice."
Hillcrest English Teacher and Basketball Coach Don Houston commented on the event: "As a participant in this event, I can truly say that this was awesome.  The presenters from the outside were highly complimentary of the event.  They discussed how powerful the event was and that this was something that should have been covered by the news.  After reflecting with the young men in my class and on my team, they really did get a lot from this event.  I am proud to have been a part of it and would quickly jump at the opportunity to do it again."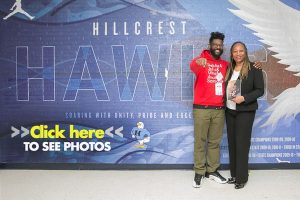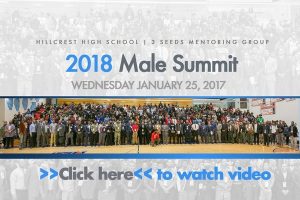 For more information concerning Hillcrest's special programs and projects, please contact the main office, and for more on the 3 Seeds Mentoring Group visit http://www.3seeds.org/