Timeon Oyeyemi Receives the Hillcrest Hawk Award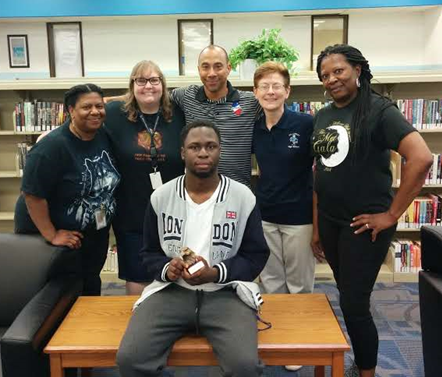 Timeon Oyeyemi received the prestigious Hawk Award during the Hillcrest High School Honors Night.
This award is given to one senior each year who demonstrates the Hillcrest motto of 'Soaring with unity, pride and excellence'.
Timeon exemplified what it means to be a Hillcrest Hawk.  He was an initial member of Hillcrest Tech Team as well as a member of the National Honor Society and numerous clubs.
Pictured above is Timeon along with the IMC staff and Dr. Young, all of whom worked with Timeon at various points in his Hillcrest journey.
In the fall, Timeon will be continuing his journey by heading off to St. Ambrose University in Davenport, Iowa