Hawks Baseball
Are you ready for some Hawks baseball?
Spring sports are finally upon us, and we're starting things off with baseball.
While the Hawks baseball program has struggled over the years, posting a negative record and not making the playoffs consecutively for over 10 years, things are finally starting to look up for the team.
They bring back some talented players in senior shortstop Randy Garcia, sophomore second basemen Deion Barr, and junior catcher Damien Guerrero. They also have some talented new players among the freshmen including freshman Eli Wofford.
The Hawks also have a great coaching staff in head coach Eric Johnson, Jim Curtain, and Michael Young. These gentlemen are great at not only developing talent but also molding them into fine young man who will contribute to society. I'm sure that they'll do well in getting the team to winning status sooner rather than later.
This, however, won't come without challenges. Our athletic conference is full of talented baseball teams like Oak Forest, Tinley Park, Oak Lawn, and powerhouse Illinois baseball program Lemont. They will face each of these teams at least twice a year, and they will each be hard fought battles for sure. The team is coming in as underdogs that's for sure, but I am confident they will shatter everyone's expectations and prove the doubters wrong.
What the Hawks really need is the school's support. Students and faculty should try to check out a few games and cheer on the team. That will surely boost their confidence, and give them the extra motivation they need to compete at the highest level.
Support our Hawks!
---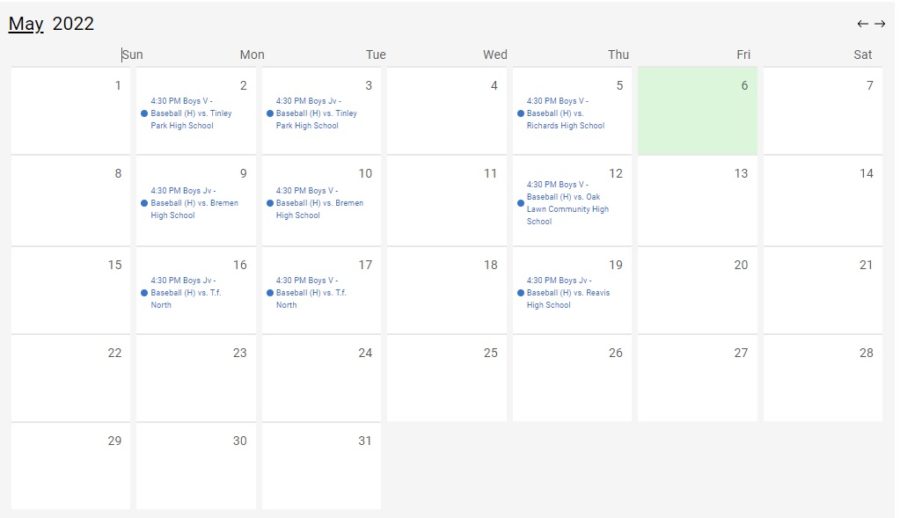 Visit https://il.8to18.com/HillcrestHS/calendar to see the schedule Hillcrest's upcoming games!