Hillcrest Wrestling 2019-2023
Hillcrest wrestling has been through a lot these past few years. Having gone through seven different coaches in the past four years, current seniors Latrelle Hall, Sir Smith, Cha'anna Kassim, Leterious Hall, Lewis Paige, and Isaiah Harris have been through a lot  since coming to Hillcrest wrestling.
Starting off with Head Coach Ambrosino and Assistant Coach Keith Franklin, Seniors Latrelle, Sir, Isaiah, Cha'anna and Lewis started off pretty good their freshman year with each of them starting off on varsity, winning tournaments, and becoming sectional qualifiers. I'd say they started off pretty good. Coming into Sophomore year, Leterious joined after being begged by his brother and friends to join the team and incoming Freshmen Jovan Williams Jr joined (not in class of 2023 but deserves to be mentioned).. The former Assistant Coach and new Head Coach Keith Franklin, and new coaches Kyran Weaver ,TJ Williams, and Jovan Williams Senior were all dedicated and believed in this new team and what they could do. It was Covid this time around so things were slow. They didn't have as many tournaments or meets. Down to the end of the season regionals and sectionals came, Sir, Latrelle and Jovan all came to be state qualifiers with the rest supporting them.
Junior year things get hot again. More kids join and we get a new coach replacing TJ, Coach Eddie, and first year wrestler and senior at the time K'vion Bills.  The team comes in with a bang – beating almost every school we went up against. District title comes around and things get serious, the team beats Tinley Park and Bremen but couldn't defeat Oak Forest.
Down to Conference Latrelle, Jovan And K'vion  placed 2nd, 3rd and 3rd. Regionals is where it gets hard; Latrelle faces kids who have beaten him time and time again in a rematch to come out second in regionals and Jovan the same coming out second, but K'vion comes out first place. Sectionals come, and it's the first ever girls only IHSA tournament and Cha'anna places second. During Boys sectionals, the same three boys placed. Now they're all going to state! State time: Latrelle, Cha'anna, K'vion and Jovan all go to State hoping to do some damage, but only Cha'anna comes out placing. Still a good year overall for the team.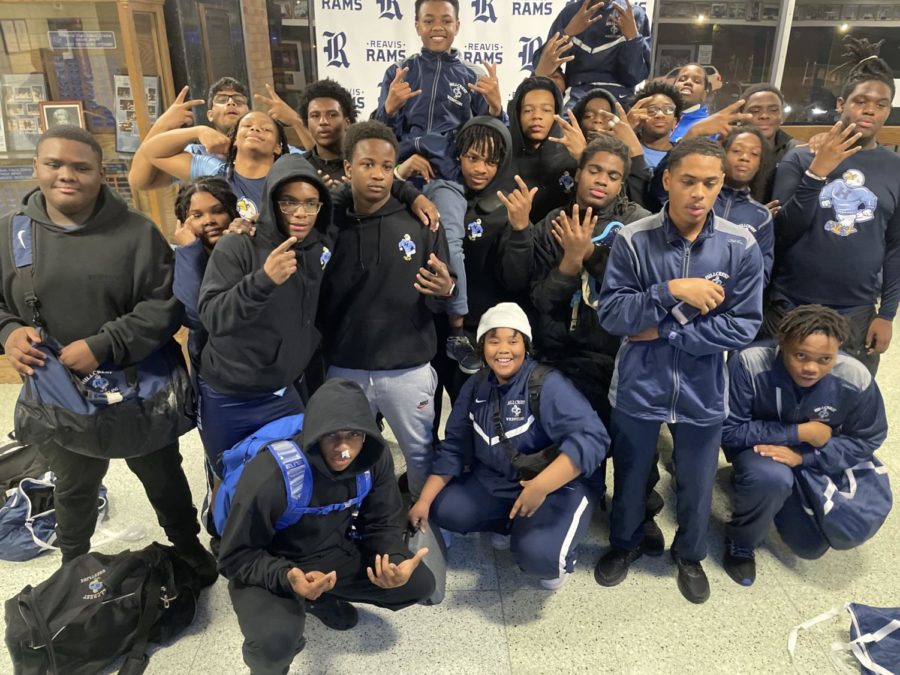 Senior year: a new coach Travis Hammons pushed the kids the hardest and wanted us to be the best version of ourselves we could be. This year was great but lasted short, the team lost district, and only had two regional placers (Latrelle and Jovan) and neither of the two ended up making it out of sectionals. Overall the class of 2023, even though it may not seem like much. put Hillcrest on the map wrestling-wise, and even though they're done wrestling, Hillcrest still has a bright future ahead of them with the next generation.
Jovan will be a Senior and his little brother Travon will be a incoming freshman ( he just finished 2nd at IKWF state). Kiaven Sullivan who went undefeated as a sophomore will be a junior and other great talents will be there like Colton Pennington, Amari Brown and Lekeith Rogers. Operating under the same coaching staff, I believe we have a future state champion coming next year one way or another.