Interview with Hillcrest Peers: Kayce & Lynae
The inner greatness of Hillcrest High School Students.
There is more to know about these honor students than what meets the eye.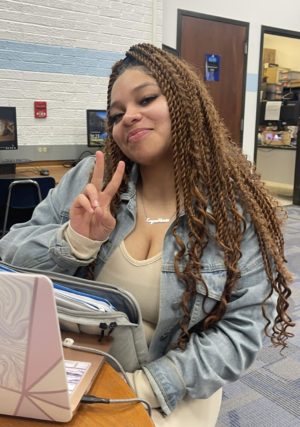 Kayce is a friend, peer, and inspiration to all or most: a very kind-hearted and loving person – not to mention her amazing dance skills, and amazing work ethic. She is just as amazing at dancing at her schoolwork. Now, let's get to know Kayce on a more personal level.
When asked What's your favorite food? Kayce said "pasta…. any pasta" Kayce has loved pasta all her life. As a child pasta was her favorite which is a trait that has carried with her to her teenage years. Kayce's number 1 subject is history; she believes "I like learning about how everything became how it was. Since history repeats itself you wanna know how it is" this is different from Lynae whos favorite subject is english as she states " the material never changes… like how math adds extra numbers". A childhood memory is something special to everyone; nobody has the same memory. Kayces favorite childhood memory is "When everyone had a sleepover at her grandma's house. Whether they were an adult or not we were all in the living room. And bbqs and christmas really everything" as you kayce family oriented person even as a child.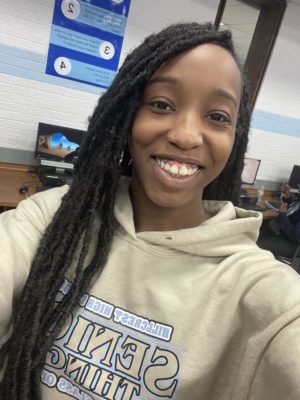 Lynae is a leader on and off the mat as she is cheerleading captain, NHS member,and Future tiger at THEEILOVE (Jackson state University). She is a beautiful young lady who knows what she wants, and is loved by many of her peers. How much do we really know about Lynae? Lynae says her favorite food is seafood. Since her first time having crab legs when she was 14 years old. She had one bite and never went back. Her love for seafood correlates to her bougie and high class lifestyle.
Kayce loves musicals that is exactly why the greatest show man is her favorite movie which is similar to Lynae favorite movie, "A Princess in the Frog" which has tons of great songs such as "Dig A Little Deeper" and many more.
As stated earlier Lynae is a very high class and self care originated person favorite memory is "Going to the hair shop for the first time. I felt so much older like how i seen my mom and sister get their hair done"
One thing you can find similar between the two is their favorite Senior moment being senior night for both of them.
If you see these two incredible students in the hallway make sure to say hello. I hope you learned a little something about your peers.