Hillcrest DECA students compete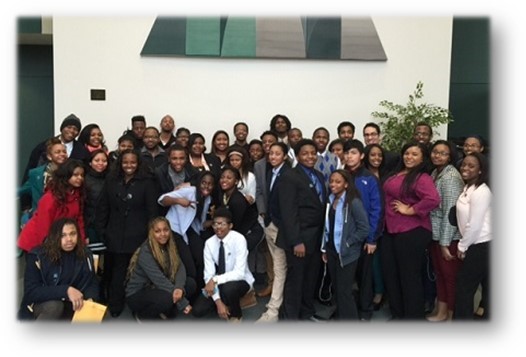 The Hillcrest High School DECA group competed in DECA's Chicago South Region Annual Career Development Contest at Moraine Valley Community College in Palos Hills, Illinois, on January 22, 2015. DECA is an association of marketing students that prepares emerging leaders and entrepreneurs in marketing, finance, hospitality and management in high schools and colleges around the globe.  Students participated in career-oriented role plays, economics tests and career cluster examinations versus 15 south and southwest suburban high schools.  More than 450 DECA members attended competition.
Students who earned a 1st or 2nd place medal will be competing in March at the 69th Annual Illinois DECA Career Development State Conference in Decatur, Illinois.
This year's state-bound members and their events include Marchand Henderson & Jorge Reyes in Buying and Merchandising, Lea Farhoudeh in Quick Serve Restaurant Management and Christian Hammond in Marketing Management.
Senior Christian Hammond describes his experience in DECA and competition, "With the prior knowledge I already have about how businesses are run, it started with my curiosity of how most musicians learned to maintain their relationships between their labels and music production team. What sparked my interest in the Marketing Management event is my love for helping people back up on their feet. It is important to maintain a good image, and I realize I'm good at helping people doing that, for I am only looking out for their best interest. In the future, I wish to be part of the Music Industry, and having participated in DECA class and competition, I feel as if it'll help me more with professional interaction, and greater understanding of business functions and concepts."
For more information, please contact the Hillcrest High School DECA Advisor Mike Cicirale at [email protected].