Hillcrest High School Honors Shannise Heady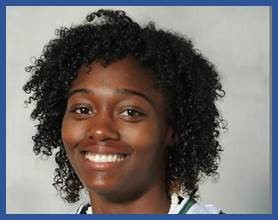 The Hillcrest Hawks honored the late Shannise Heady by retiring her jersey, number 31, on Friday, February 13th. Shannise, a Hillcrest graduate, was killed in a car accident on January 25th of this year.  The school wanted to  recognize the legacy of this young women who impacted the lives of so many of her peers, teammates, the Hillcrest staff, and community.  While at Hillcrest, Heady was named the 2011-12 Southtown-Star Girls Basketball Player of the Year after a senior season in which she averaged 14.8 points, 7.0 rebounds, 3.9 assists and 3.7 steals for the school. Shannise was a four-year varsity player and was, in every sense, a team player.
"Shannise was outstanding on and off the court. She was an honors student while at Hillcrest, a star athlete, and an all-round great young woman during her tenure at Hillcrest," said Ms. Simms, Hillcrest Principal.
On the evening of February 13th, Hillcrest played a Varsity basketball doubleheader with the Varsity Girls playing T.F.South at 5:30 p.m. and the Varsity Boys playing Oak Forest at 7:30 p.m.  Between the two games, Hillcrest honored Shannise and her family by retiring number 31 from the Hillcrest Girls Basketball program.
"Shannise was a special kid and a great athlete. We want to share her story with future athletes that come through these doors. She may be gone, but she will not be forgotten here at Hillcrest High School," said Athletic Director Ms. Lisa Wunar.
The Hillcrest staff, students, and administration will have the Heady family in their hearts and prayers.