Hillcrest Robotics Team Builds to Success
Hillcrest science teacher Mirko Polyak led the Hillcrest High School Robotics team this year to develop an understanding of science and engineering. The team designed, built, and operated several robotic projects this year culminating in a trip to the Southworks Robotics and Engineering competition this past weekend.  The team did a great job preparing for and participating at the competition and even took first place with their "sBrick Racer" driven by Bryan Ingram.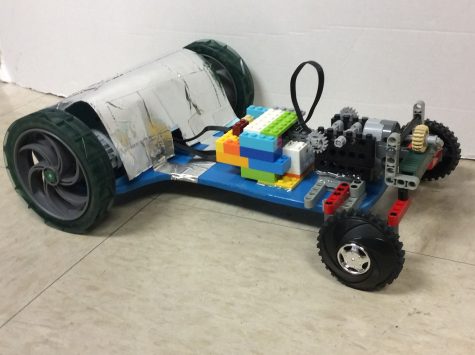 The "VEX Clawbot," driven by Alonzo Arostegui, also did well, making it into the 2nd round before being edged out by Homewood Flossmoor. The VEX Clawbot, designed and constructed by the team, has four separate motors that provide motion. The two that drive the wheels allow forward and backward motion with no loss of speed while operating them independently allows for 0-point turns. The other two motors raise the arm and open/close the claw for grasping and lifting objects.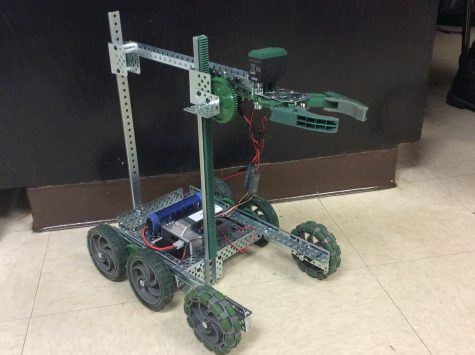 Alonzo said of the competition, "Attending the 2018 Southworks Robotics Olympics was an incredibly fun and enlightening experience for me. It was very interesting seeing so many other school's creations for the various events, as well as watching them perform. Despite failing my competition, I still exited the competition filled with joy and determination to try again next year."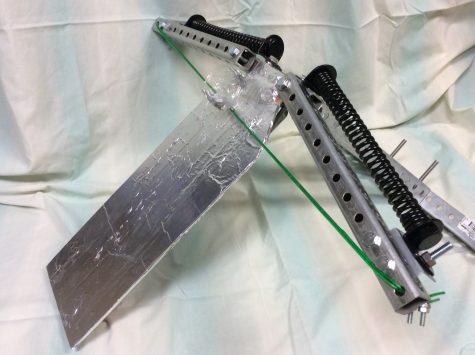 The Hacky-Sack Catapult which is powered by two heavy duty extension springs did well during testing, but failed* during competition, releasing the projectile at the wrong time thereby wasting the bulk of the stored energy. Still, the team tied for 6th place in a field of 11 teams.
*According to Mr. Polyak: "Failure, in the engineering sense of the word, simply means that some component did not perform as it was designed to. We can still feel good about what we built."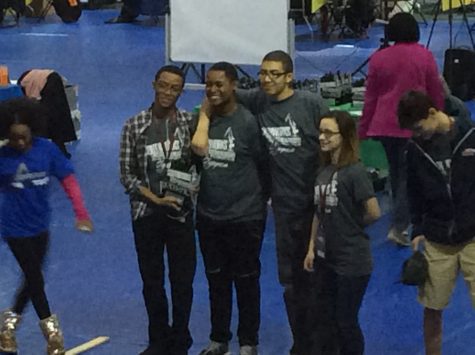 While Bryan and Alonzo got to drive during the contest, all of the team members participated in the designing, testing, modifying and retesting process which began last October.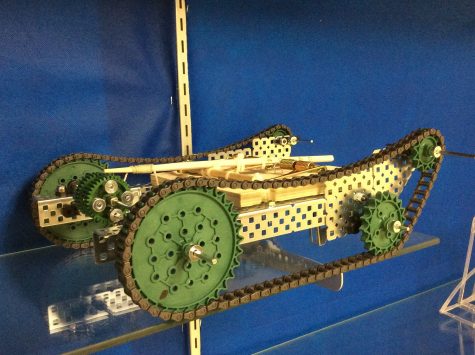 Congratulations to all who helped build these fine machines!
For more information concerning the Robotics Team, please contact Mr. Polyak [email protected].