Hillcrest Concert Choir Participates in Veterans Day Celebration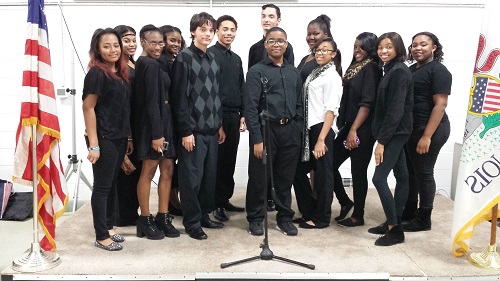 "
The audience was led in singing "The Star Spangled Banner" by Jessie Craig, Senior and four-year members of the choir. "
— Mrs. Bonnie Mootry
On Saturday, November 8th, the Hillcrest Concert Choir sang at the Veteran's Day Celebration sponsored by the Hazel Crest Veterans Commission.  The Veterans Commission addresses issues that concern military veterans of Country Club Hills and their families. The ensemble entertained the audience with songs of hope and brotherhood and of the approaching holiday season.
The veterans were excited and thankful to have the students perform.
Thank you to the "Singing Hawks" as well as their choir teacher Ms. Bonnie Mootry for your hard work and dedication to our school.