Hillcrest Student Artwork on Display at South Suburban College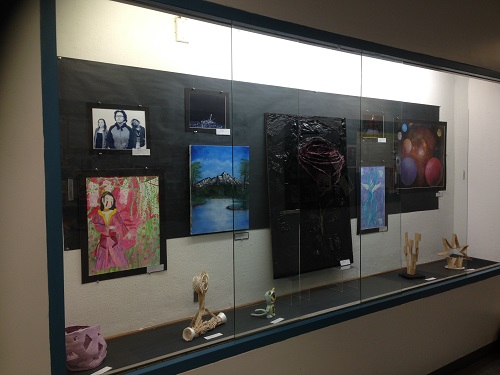 Congratulations to the following Hillcrest High School students that have their art work on display at the South Suburban College Regional High School Art Exhibition. The Art and Design Department is currently displaying its 20th annual Student Art Exhibit through the closing Art Festival Day on February 27th.
Seniors:  Lloyd Bowman, Sangai Cooper, Dontavis Growder, Christian Hammond, Alyssa McGhee, Ogechi Oparah, Kaila Peters, Jacklyn Porter, Christopher Shrivers, James Thompson, Kendra Warfield, and Kennedy Warfield.
Juniors: Tashawn Blount and Akiyah Lee.
"All of the students put forth extra time and effort to accomplish outstanding pieces of art," said Hillcrest Art Teacher, Mrs. Adebesin-Mason.
The exhibition includes 22 regional high schools districts from Illinois and Indiana. Approximately 300 pieces of student artwork is on display in the galleries and display cases of the Art and Design Department on SSC's Main Campus.