Hillcrest Art Students Showcase their Talent at the Museum of Science and Industry
Hillcrest High School wishes to offer its congratulations to the following art students: Oluwatosin Otabor, Timeon Oyeyemi, Mia Jones, Walter Thomas, Tabytha Jones, Kenneth Washington, Jayson Coley, Imani Evans, Kayana McKinney, Lisa Nymusevya for their participation in the Museum of Science and Industry's Black Creativity Juried Art Exhibition: "This longest-running exhibition of African-American art has been displayed annually at MSI since 1970. The exhibition features paintings, drawings, fine art prints, sculpture, mixed-media, ceramics and photography by African Americans, including youth artists between the ages of 14 and 17."
The students were honored during an annual reception among many members of the professional and collegiate community.

Former student Kennedy Warfield ('15), who is currently in her sophomore year at Columbia College, became the first student juror in the history of the exhibition to jury the event. Congratulations to her and her continued artistic achievement.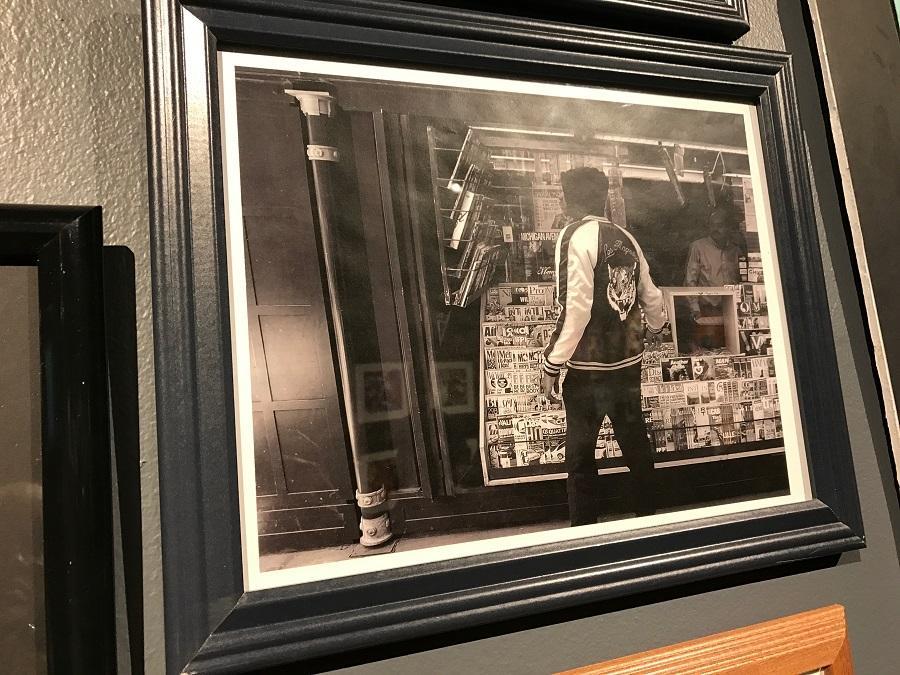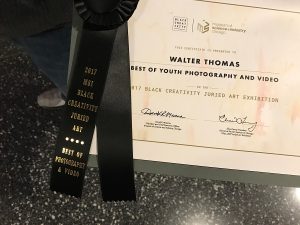 A special congratulations goes to early graduate Walter Thomas for winning the "Best in Photography and Video Award" for his black and white fashion photo of classmate Dazail Anderson titled "Extra Extra! Read All About It."

Teacher Mrs. Jamilah Adebesin Mason said of her student's continued achievement, "This is proof that hard work and dedication can open your mind to new aspects of life.  You, as the student, must be willing to try."
Congratulations to these past and present Hawks. We are proud of you!
For more information, please contact Mrs. Adebesin Mason at [email protected].