Chicago P.D. Review: Honor and Community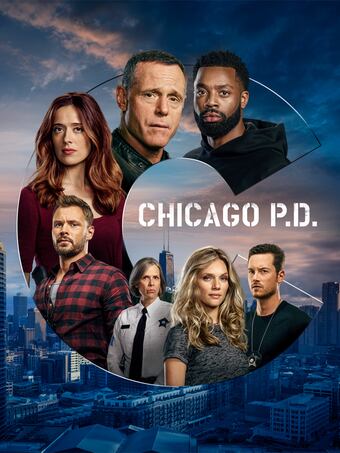 The NBC hit show Chicago P.D. has returned for another season after viewers were left wondering as the seventh season came to an end. With the rise of COVID-19 cases, production was forced to stop, ending the season prematurely.
The action-filled series follows the lives of the diverse group of officers that make up the Intelligence Unit. The chief of this particular unit, Hank Voight played by Jason Beghe, has selected the detectives on his team based on their character and his belief that they could be assets. The team is currently made up of detectives Jay Halstead (Jesse Lee Soffer), Hailey Upton (Tracy Spiridakos), Kim Burgess (Marina Squerciati), and Adam Ruzek (Patrick Flueger). They work diligently against the clock under fire and scrutiny to provide a safe environment for the inhabitants of the city of Chicago. They work alongside other first responders and health specialists during special crossover episodes with Chicago Fire and Chicago Med. The team faces the city's most monstrous offenses — drug trafficking, murders, large-scale felonies and more. However, the show does allow viewers to see their flaws as they struggle to adapt to the changes of society which forces them to alter their tactics, while finding a balance between achieving justice and abiding by the law.
Viewers last watched as Officer Kevin Atwater (Laroyce Hawkins) single-handedly took on the battle and had to make the decision of whether or not he could allow his job to interfere with his morals. His testimony against another officer in a case of a wrongful shooting resulting in multiple deaths caused a rift between the entire department, which viewers will see leading into the eighth season. He becomes a target of the other districts in the city for breaking the code of the "blue wall."
The show places topics based on our real-world society into the storyline such as systematic racism, ultimately bringing wide-scale awareness to its viewers. Throughout the show we see events that take place in their personal lives and the relationships they make along the way, making them more relatable. Although it is a fictional drama, it certainly keeps you on the edge of your seat with the many twists and turns throughout the storyline.
If you enjoy watching other great crime shows like Law & Order or Criminal Minds, you're bound to love Chicago P.D.! Overall the series is a show that is enjoyable and definitely one you could binge watch.