Fun Things To Do During Spring Break
Spring Break 2023 is approaching very soon. You are probably wondering how you are going to spend your week-long vacation away from school. Well, don't worry because I have six fun things for you to do over spring break.
Go to the mall or online shopping– What is better than spending time spending your money on clothes, shoes, or purses? You can use this free time to start reinventing (changing your style or aesthetic ) yourself. Maybe you want to change the way you dress or your hair color. Or maybe you want to invest in self care items like lotion, perfume/cologne. It is always good to invest in yourself and spoil yourself sometimes to remind yourself that hard work pays off.
Catch up on your school work– This may be the least fun thing on this list for some people but you could use this time to catch up on your missing school work. You will have a full seven days to pace yourself and work at your own speed. What's better than doing your work in the comfort of your own bed? I know personally I have a lot of work to catch up on. I will use this free time to hopefully finish all of it.
Pick up a hobby– This is a very open idea because anything can be a hobby. Personally, I like to read books and paint. A hobby is good because it allows you to have a positive outlet for stress. I also like to try different restaurants and baking. There is really an endless amount of hobbies you can have. It never hurts to try something new.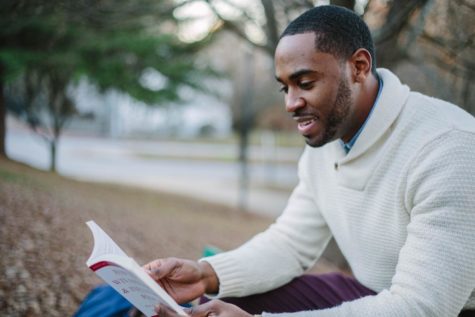 Have a fun day with your friends or by yourself– If you are a very sociable person I would suggest having a day out with friends. You could go out to the movies and out to eat or just drive around. If you are less of a sociable person or in the need for some alone time. Try spending time by yourself by going to your favorite restaurant by yourself or go shopping by yourself.
Sleep-in – Sleeping is my personal favorite on this list. Spending most of the morning sleeping and having to wake up when I want to sounds like a dream. I know how tiring it is to wake up around 5am-7am for school. The best part of spring break for most is that you can get up and start your day whenever you like. Use this time to recharge your body and mind by getting a good amount of sleep.
Watch a new tv series– Last but not least start a new tv series.  You can start a mystery, horror, comedy, or sad series. There are so many tv shows to pick from. The best part is you have a full 7 days to start and maybe finish some tv series. I would recommend watching Alice in Borderland on Netflix. The ending really caught me off guard.
I hope you have fun, relax, and enjoy your Spring Break 2023.