Freshman Leaders Participate in Global Youth Service Day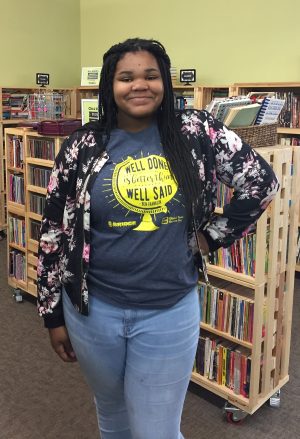 Freshman Leadership's "Spring Clean Your Closets Clothing Drive" was a success thanks to the dedicated students and caring staff members of Hillcrest High School.
All in all, 9 bags of gently used clothes were collected and donated to Orland Park's The Bridge Teen Center as part of the group's Global Youth Service Day project. Students from local communities met at the Center on Saturday, April 22 from 9 A.M. to noon to collect, sort, and straighten the items that will be sold at the Bridge Center's Thrift Store.
Funds generated from the Thrift Store provide some of the funding that helps run the non-profit teen center.
Students leading the drive were: Briana Winters, Lexi Walton, Cameron Richardson, Parriona Carroll, Jasmine Lucas and Desiree Jackson.