How COVID Has Impacted Us
COVID affected every student all over the world and put them into a weird situation with unknown expectations. On March 20th, 2020 the nation was shut down, which was supposed to just be a two week break in the house that turned into a long-lasting problem. COVID hit and sent shocks to the nation.
Restaurants, schools, gyms, and jobs were all shut down, and no one could leave their homes. Well, since kids couldn't go to school, they had to bring the school to them. Schools around the U.S. switched to remote learning on Zoom calls which was a hard way to learn, and it made kids relaxed, and many kids struggled with the transition.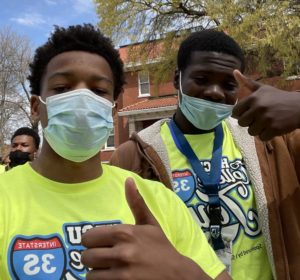 Eventually, years later, the rules for staying at home lowered and vaccinations were available, so they opened back up in class sessions. Since we are about to finish our first year back, we asked some Hillcrest students on how they felt about being back in the building and the struggles of being on e-learning.
We asked junior Amaria about her experience with e-learning and if she liked in class sessions better. She said, "[I] felt unsafe at first because it was [my] first time being in school in a while, and being in school after a year and a half made me uneasy."
On the other hand, junior Tomiwa  said coming back to school for him was great because it felt good to be in an educational environment, and he was happy that he got to see so many old faces.
COVID has also been harsh on the staff as we know they have to take care of their kids and other family members while still teaching us the students to the best of their abilities, and we appreciate the effort.
As we wind down the school year we wish you all the best in your last couple of weeks and GO HAWKS!!!!