Treats for Troops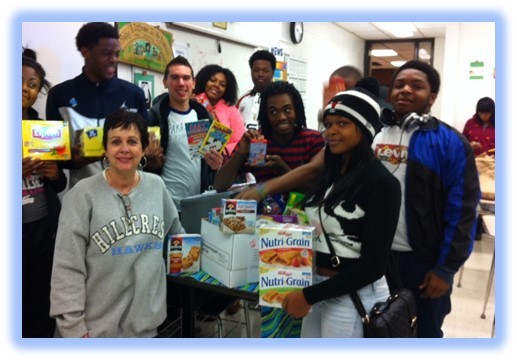 The Hillcrest Junior Class collected food, games, and Christmas wishes for the soldiers in the United Arab Emirates during their "Treats for the Troops" fund drive.  Individuals and classrooms participated throughout the school and district.
"My dad served in the army, and I wanted to give back," said Karl Johnson, a senior in Mrs. Carrerro's class.  Their class collected granola bars, cereal bars, candy, mints and word games for the troops.
"I want to thank everyone that participated.  My son-in-law and his unit will be thankful for the treats as they continue their third deployment in the Middle East. Thank you Hillcrest and District 228, your generosity knows no bounds," said Ms. Snyder, Junior Class Advisor.