Hillcrest Girls Cross Country has Historical Season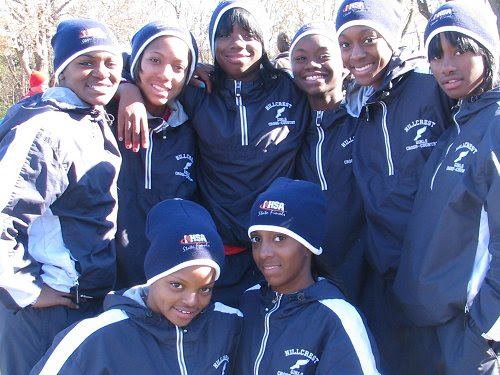 The Hillcrest Girls Cross Country team completed the best season in Hillcrest History.  The Hawks finished the season ranked nineteenth in the State of Illinois.  All Hillcrest runners ran their personal best times down state!
Outstanding efforts included Keyanna Dennis, Brittany Letts, Delvina Harris, Asia Lockhart, Kiya James, Joann Weddington and Nikki Atwood.
For the season, Hillcrest won the South Suburban Blue Division Championship, won trophies in five different invitational's, had three All-Conference runners, three All-Regional runners, two All-Sectional runners and qualified for the State of Illinois Championships as a team.
A remarkable and great season!