Hawks compete in Bengal Mad Dash
On 
October 7th,
 the Hawks competed in the first-time-ever Bengal Mad Dash at Oak Forest High School. The Hawks competed against a field of 15 teams in a road race around the City of Oak Forest led by a Police car and finished at the 50 yard line of the football field.
By finishing on the football field, the audience and athletes had a feeling like the Olympics; they loved the experience and will be looking forward to going back next year.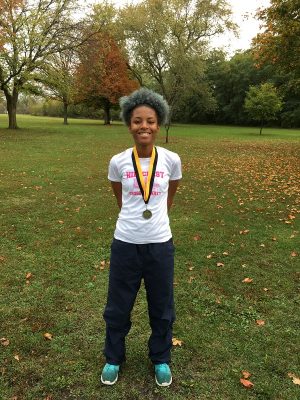 Hillcrest had one Varsity medalist, Jasmine Curry, and outstanding results from LaShonda Johnson and Darlene Moore-Jones.
On the Frosh/Soph level, Hillcrest had two medalists: Vashi Black and Jamiah Bell.