Hillcrest Drama Group Announces Spring Performance of How We Got On
Hillcrest High School's Drama Group is pleased to announce its spring performance of How We Got On by Idris Goodwin on April 26th at 4:00 P.M. and April 27th at 6:00 P.M. in the Hillcrest Cafe (Door 21). Tickets are available for $4 at the door.
According to playscripts.com, How We Got On features "Hank, Julian, and Luann… three talented, determined suburban teens coming of age in the 1980s. Dreaming of fame and fortune in the new Hip-Hop music scene, they must overcome cultural isolation, familial dysfunction, and ruthless rivalries to make the music that defines their lives. A sultry DJ spins their stories with her own meta-theatrical perspective in this contemporary ode to the roots of rap."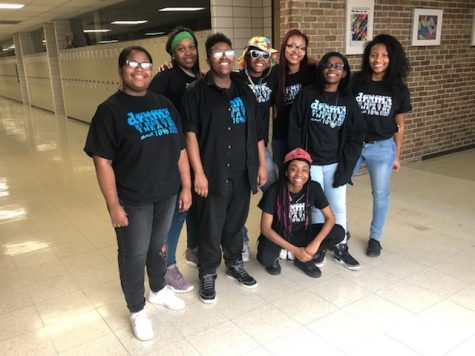 Director Gregory Fitch wrote of the performance: "Over the decade Ms. Adebesin Mason (Artistic Director) and I have been leading Hillcrest's Drama Group, I have seen such growth and development in the artistry and passion of our students. These students will once again put on a moving and impressive performance this month."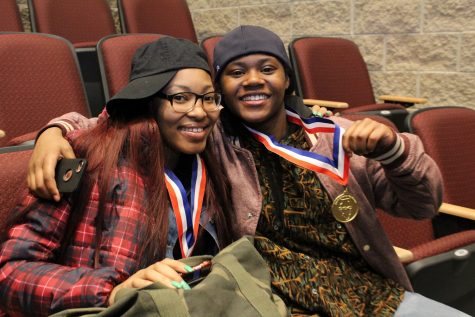 The Drama Group recently performed the play on the road at both the SSC Festival and IHSA Sectional Contest. At the SSC Festival, three Hillcrest students were named All-Festival Cast: Gamyla Ector, Zaria Wilson, and Mecca Matthews. A week later at the IHSA Sectional Contest, two Hillcrest students were named All-Section Cast: Tyler Allen and Aryrreon Douglass.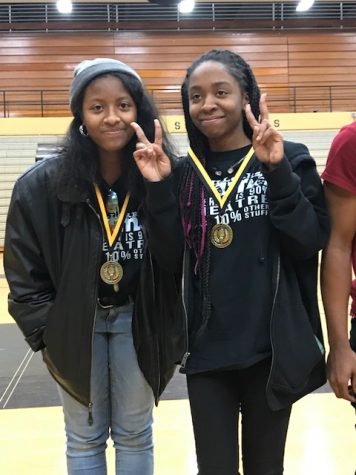 For more information about the Hillcrest Drama Group, please visit their website: https://il01001099.schoolwires.net/Page/2780