Music Debate: Astroworld is better than Queen, let's argue.
Before I compare the albums, I want to give a brief history of each artist. Jacques Berman Webster II, better known as Travis Scott, has been making music since 2008. Signed to Epic Records, he gained popularity around 2012 when he dropped his first mixtape Owl Pharaoh, and he continued to gain a cult following with each project he released. Throughout his career, he's dropped 6 projects, and is known for releasing hits. Onika Tanya Maraj, better known as Nicki Minaj, came out around 2004. She's known as the Queen of Hip-Hop, and is seen as the best female rapper by a lot of people. The veteran rapper released 7 projects and is apart of Young Money Entertainment.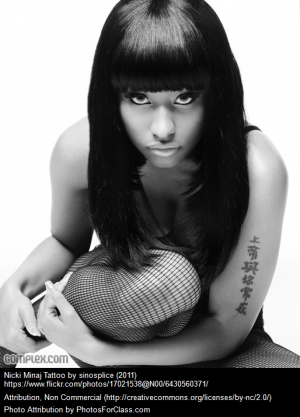 Nicki is obviously the more experienced, known, and arguably more skilled rapper, so you may ask how could Travis Scott's latest album be better than hers? To put it simply, Travis Scott has been planning to drop Astroworld for over 2 years, and it has been highly anticipated by fans leading it to garner a lot of attention. On the other hand, not many people were checking for Queen like they were checking for Astroworld because Nicki hasn't been planning that album for her whole career.
First things first, Queen is NOT a bad album. Nicki Minaj is a good rapper, but she made a huge mistake releasing Queen one week after Travis Scott's heavily anticipated  Astroworld. Nicki then took to twitter to bash Travis Scott, who respectfully didn't respond. Travis Scott's album debuted selling 270,000 copies first week and #1 on the Billboard Top 100 list while Nicki only sold 185,000 copies first week and debuted #2 on the list only behind Travis Scott. Another notable fact is that Travis Scott launched his album with 2 leading singles ("Sicko Mode" and "Butterfly Effect"). While Nicki launched her album with 3 singles ("Chun-Li," "Bed," and "Rich Sex").
Even with more leading singles, and Nicki Minaj being a bigger artist, how could Travis possibly outsell Nicki? She claims that he was able to do this because "he sold a lot of t shirts and sweaters, and tour passes." (Nicki Minaj on The Ellen DeGeneres Show). Travis Scott did sell merchandise bundled with his albums, but he was not alone because Nicki did the same thing. She sold clothes sporting the title of 6ix9ine's hit single FEFE (which she included on her album, a song that she is featured on) and several other designs. She also attempted to bundle her album with passes to her tour with the Atlanta rapper Future. So Nicki Minaj seems to be upset not because she only sold music and he sold extra products with his music, but is upset because Travis Scott and his team marketed better than her and her team.

To make things worse for herself, Nicki has publicly bashed Travis, his baby, and the mother of his child on social media, her radio show, and in interviews. She calls Travis the "H*e N***a of the Week" (Nicki Minaj on Queen Radio) and bashed his girlfriend and her baby for promoting tour sales along with his album. She also said that she "wanted to punch him in his f*****g face"(Nicki Minaj on The Ellen DeGeneres Show).
Enough of the beef, let's get into the music. Travis Scott had his whole album on the Billboard Hot 100 singles list, while Nicki only had 9 songs on the list, 1 of which was FEFE by 6ix9ine. Personally for me, Astroworld had no songs that I hated and wanted to skip, and each song flowed into the next smoothly. Queen, on the other hand, had a few skips for me, and wasn't as powerful in production as Astroworld. Travis Scott's Astroworld is also an experimental project where he uses auto tune, features him singing, rapping, and playing around with different sounds traditional rappers wouldn't. Nicki's album is missing that innovation, and isn't as well rounded as Astroworld.
Overall Nicki Minaj was 1000% out of pocket for disrespecting that man's family, his hustle, and his marketing because she tried to do the same thing and failed. Astroworld has been highly anticipated for Travis's whole career, and for Nicki to bash him for his work is immature and uncalled for.
Come on Nicki, you're better than that.