Hillcrest Teachers Incorporate H.I.I.T. Into The Curriculum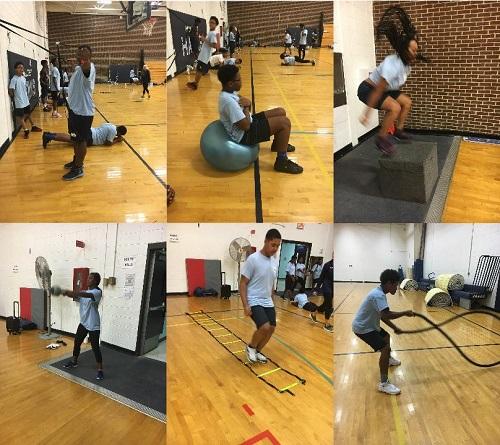 Hillcrest teachers Gus Yiakos and Kelsey Neylon have begun incorporating H.I.I.T. (High Intensity Interval Training) classes with their Freshmen classes.
H.I.I.T. includes twelve stations of 30-second workouts with a 15 second rest in between. A participant could burn up to 500 calories in 30 minutes.
Yiakos, the former owner of Patriot Boxing and Fitness in Mokena, IL, said of the program, "HIIT training gets the fastest results. It's a low impact, non-weight bearing exercise that anyone, no matter age or fitness level, can do. It works not only the upper body and lower body, but also incorporates cardio and strength training."
For more information, please contact Mr. Yiakos at [email protected].