Hillcrest IMC Kicks Off National Library Week with Special Guest Dr. Stephanie Massey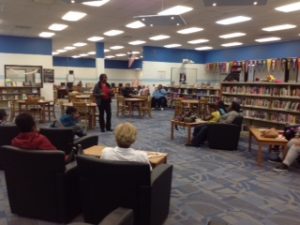 On Monday, April 10th, the Hillcrest IMC/Library joined libraries in schools, campuses and communities nationwide in celebrating the many ways libraries are transforming their communities every day through the services and invaluable expertise they offer.
First sponsored in 1958, National Library Week is a national observance sponsored by the American Library Association (ALA) and libraries across the country each April.
To kick off National Library Week, the Hillcrest IMC hosted guest author Dr. Stephanie Massey at their spring Family Reading Night. Dr. Massey wrote the book, Enjoying Sunday Morning Breakfast with Mommy's Awesome Tales.  Guests learned about Dr. Massey's writing inspiration, editing tasks, illustration concerns and publishing process. Signed copies of Massey's book were raffled off.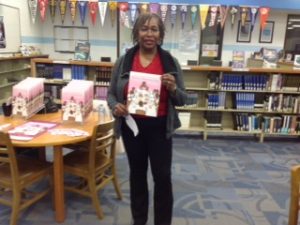 During the evening guests enjoyed refreshments by the Hillcrest Culinary Club and Mrs. Sweeney.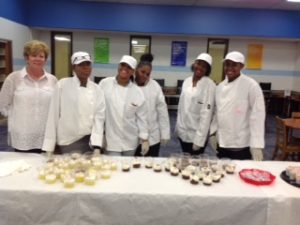 For more information about the Hillcrest IMC's activities past or future, please contact Media Specialists Kara Williams [email protected] or Lisa Walsh [email protected].