Tanisha Brydie Earns First Place at Regionals!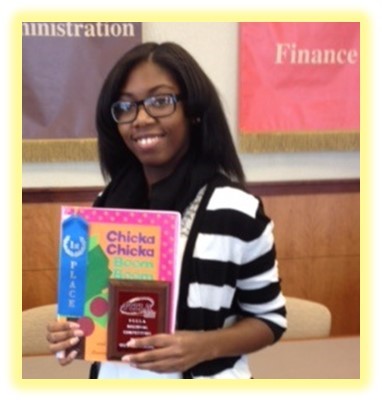 The Hillcrest Family, Career, and Community Leaders of America (FCCLA) students participated in the regional competition at Olivet Nazarene University on February 4th.  FCCLA is a national Career and Technical Student Organization that provides personal growth, leadership development, and career preparation opportunities for students in Family and Consumer Sciences education.
Senior Tanisha Brydie competed in the children's literature category. Tanisha was honored with a first place award after competing against 15 other schools from all over the region.  She demonstrated appropriate oral pitch, tempo, and volume.
"Tanisha worked extremely hard preparing for this competition.  She read and studied many types of literature, and I am  proud of all the effort she put into her skills," said Ms. Youngberg, Hillcrest Teacher and Sponsor.
Tanisha will be representing Hillcrest in April at the Springfield State Competition against teams from all over Illinois.