Hillcrest Mock Trial Team Triumphs at Competition!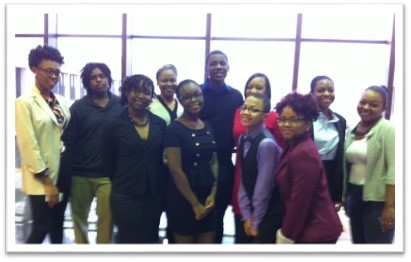 The Hillcrest Mock Trial team competed in Cook County Circuit Court 6th Municipal District's annual Mock Trial competition on Saturday February 20, 2015 at Markham Courthouse in Markham, IL.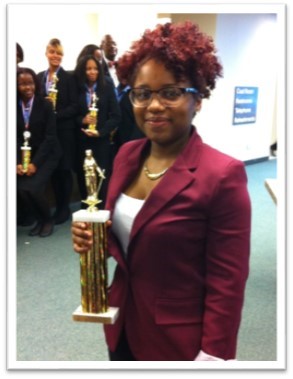 The case, People v. Jones was about charges of home invasion and aggravated battery.  During their first round, attorneys Darlena York and Japhe Jelks defended the accused defendant Casey Jones played by Darnell Gilton with expert witness Moriam Yarrow and Taylor Winbush as the timer.
In the second round Tondalaha Davis and Akiyah Lee prosecuted the case with victim Kelly Morgan played by Danielle Jenson with Eniola Awoniyi as the Detective and Delvonte Brame as the timer.
The Hillcrest team won 4th place out of the 12 teams that the presented case!
 "I have been in Mock Trial for three years now and there was no feeling like when my name was called as one of the best attorneys.  I worked so hard pushing my team and myself, it just felt good to get recognized for it, "said Tondalaha.
The team was coached by Hillcrest teacher Caroline Snyder and attorney coach Katrice Hall from the South Suburban Bar Association.